5D Chess? – #WhereAreTheChildren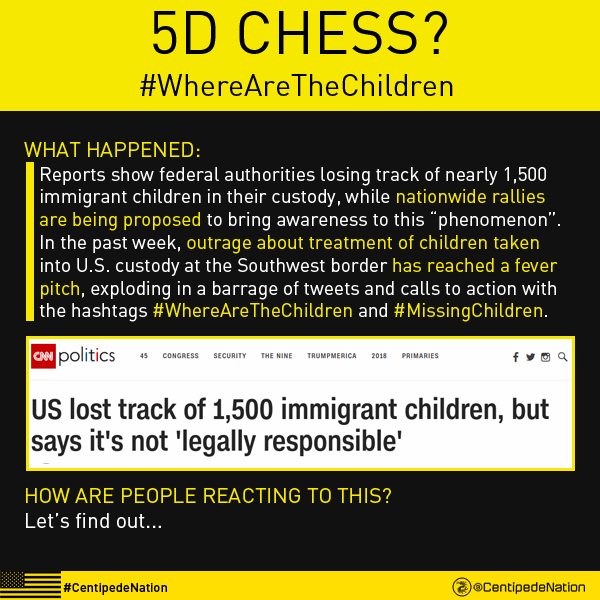 What happened:
Reports show federal authorities losing track of nearly 1,500 immigrant children in their custody, while nationwide rallies are being proposed to bring awareness to this "phenomenon". In the past week, outrage about treatment of children taken into U.S. custody at the Southwest border has reached a fever pitch, exploding in a barrage of tweets and calls to action with the hashtags #WhereAreTheChildren and #MissingChildren.
How are people reacting to this?
Random discussions by people today:
"MAGA people don't care because the children are brown."
"How could they be so stupid to believe pizzagate and not this."
"Pizzagate children were white so that's why they cared."
Are these people's minds about to be blown away? Let's find out…
5d redpill strategy:
Think about these questions….
Is it possible the report of 1500 missing children was leaked by the Trump side?
What about the images of caged children?
Why was it retracted soon after?
Wouldn't that cause a "Streisand Effect" bringing attention to the issue of child-trafficking?
What would be the purpose?
#WhereAreTheChildren hashtag could lead to a major red pill. These people might be in for a surprise twist.
These people are stupid: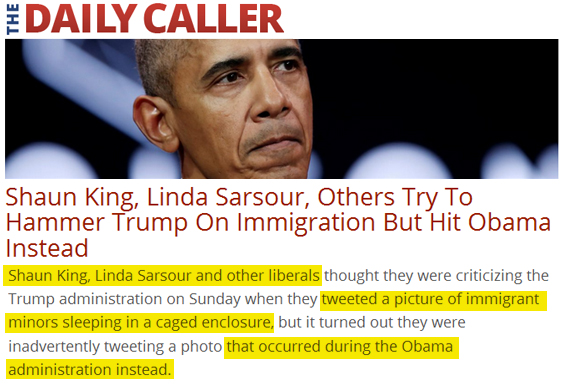 Support Centipede Nation
Stories like these are made possible by contributions from readers like you. If everyone who enjoys our website helps fund it, we can expand and improve our coverage further.