AWAN TO KNOW – The Plea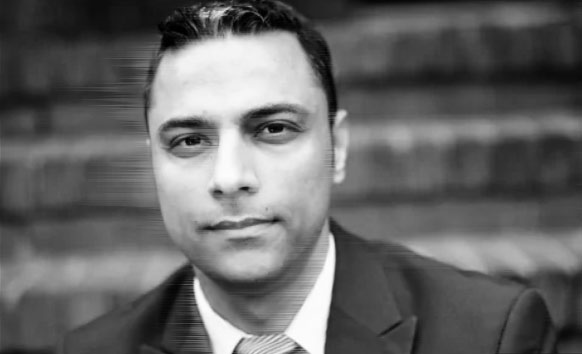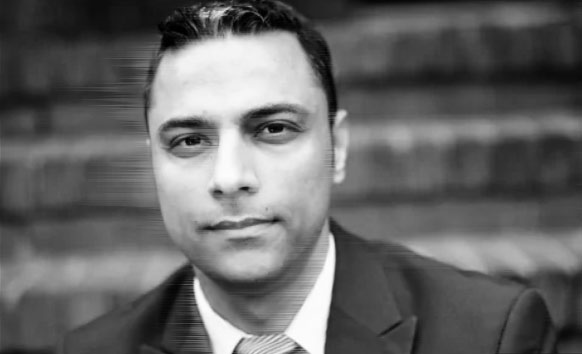 AWANS GET PLEA DEAL
As you've all probably heard, the Awans (I.T. for the Dems) just got off on a plea deal (or so you thought). Imran Awan has been charged with Bank Fraud for providing false statements on a loan application.
A secret memo
Here's a snippet from the Daily caller article titled: In Newly Obtained Memo, Congress's Top Cop Said House Democratic Caucus Server Vanished:
The memo, addressed to the Committee on House Administration (CHA) and dated Feb. 3, 2017, was recently reviewed and transcribed by The Daily Caller News Foundation. The letter bolsters TheDCNF's previous reporting about the missing server and evidence of fraud on Capitol Hill.

It details how the caucus server, run by then-caucus Chairman Rep. Xavier Becerra, was secretly copied by authorities after the House Inspector General (IG) identified suspicious activity on it, but the Awans' physical access was not blocked…
Did you get that? The IG SECRETLY copied the server.
Remember Awan's laptop With Username RepDWS
Many people do not know that Imran Awan left a laptop with the username RepDWS (Representative Debbie Wasserman Schultz) in a phone booth for police to find including a note that helped guide them.
Here are the items detailed within the police report:
A Pakistani ID card with the name Mohommed Ashraf Awan
A copy – not original – of a drivers license with name Imran Awan
A copy (front and back) of his congressional ID
An Apple laptop with the homescreen initials 'RepDWS'
Composition notebooks with notes handwritten saying 'attorney client privilege' and possibly discussing case details below
Loose letters addressed to US Attorney of DC discussing the apparent owner of the bag being investigated.
So what is in the laptop? Contents that Debbie Wasserman Schultz desperately doesn't want anyone to see.

Was Imran Awan really let off the hook?
No. It seems Imran Awan is now a crucial key to testifying in a much larger case. You see, the Awan story is bigger than you can imagine. It involves ties to the Muslim Brotherhood, Iran, Barack Hussein Obama's favorite Iranian Muslim terror network – Hezbollah, and even Uranium 1.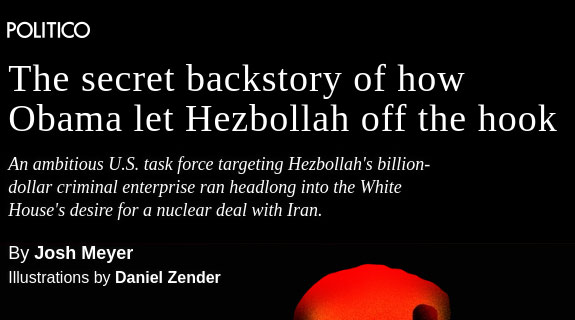 From Politico's article titled: The secret backstory of how Obama let Hezbollah off the hook:
In its determination to secure a nuclear deal with Iran, the Obama administration derailed an ambitious law enforcement campaign targeting drug trafficking by the Iranian-backed terrorist group Hezbollah, even as it was funneling cocaine into the United States, according to a POLITICO investigation.

The campaign, dubbed Project Cassandra, was launched in 2008 after the Drug Enforcement Administration amassed evidence that Hezbollah had transformed itself from a Middle East-focused military and political organization into an international crime syndicate that some investigators believed was collecting $1 billion a year from drug and weapons trafficking, money laundering and other criminal activities.
[…] But as Project Cassandra reached higher into the hierarchy of the conspiracy, Obama administration officials threw an increasingly insurmountable series of roadblocks in its way, according to interviews with dozens of participants who in many cases spoke for the first time about events shrouded in secrecy, and a review of government documents and court records. When Project Cassandra leaders sought approval for some significant investigations, prosecutions, arrests and financial sanctions, officials at the Justice and Treasury departments delayed, hindered or rejected their requests…
How many people have you heard saying that the Obama Presidency was a Scandal-Free Presidency? Probably one, too many.
So why the Plea Deal?
Did anyone else read the details of the plea deal?
"…your client will not be charged with any non-violent criminal offense in violation of Federal or District of Columbia law which was committed within the District of Columbia by your client prior to the execution of this Agreement…"
Imran Awan's crimes were committed well beyond the District of Columbia (Remember his company "Cars International A? Ties to Hezbollah, money laundering, etc..). If anyone is telling you that Imran Awan has escaped scott-free, or that they can't believe he's going unpunished, are falling for the fake news.
Things are happening behind the scenes.
Remember this.
If you want to know more about the Awan brothers please read our report: MYSTERY PAKISTANIS – Who Are The Awans
---
Leave a comment below and let us know your thoughts. And as always, God bless America and long live the republic.
⠀⠀⠀⠀⠀⠀⠀⠀
⠀ . ╚⊙ ⊙╝⠀⠀⠀⠀⠀⠀⠀⠀⠀
..╚═(███)═╝⠀⠀⠀⠀⠀⠀⠀⠀⠀
.╚═(███)═╝⠀⠀⠀⠀⠀⠀⠀⠀⠀
╚═(███)═╝⠀⠀⠀⠀⠀⠀⠀⠀⠀
.╚═(███)═╝⠀⠀⠀⠀⠀⠀⠀⠀⠀
..╚═(███)═╝
Help Centipede Nation Stay Online
Stories like these are made possible by contributions from readers like you. If everyone who enjoys our website helps fund it, we can keep our platform alive and expand our coverage further.