FLORIDA WARNING – Broward County To Steal Election Results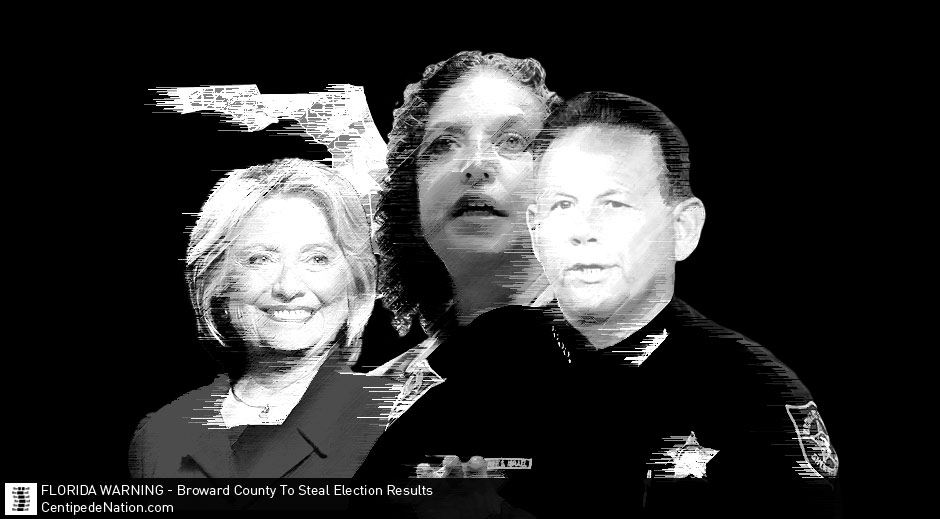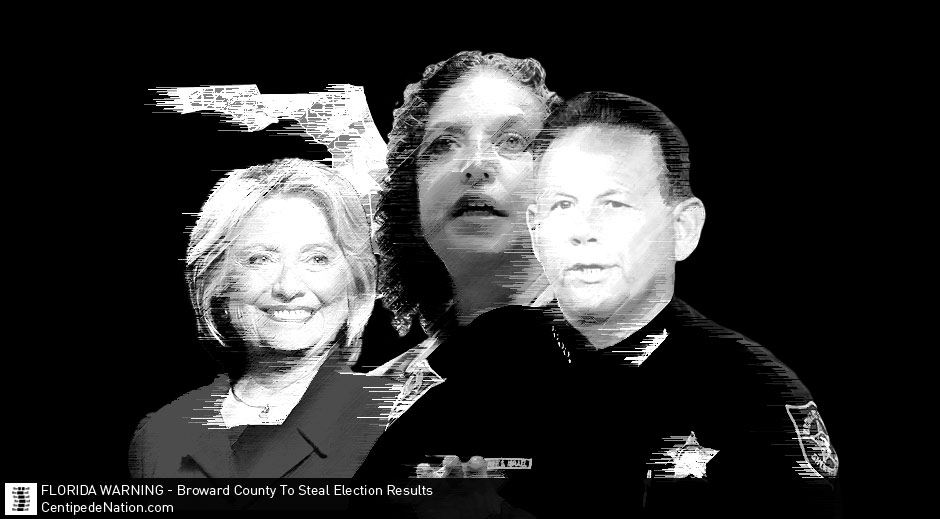 Broward County has a history of election fraud. Are you surprised they are attempting to steal Florida's election results this time? They have already flipped the Florida agricultural commissioner race from red to blue.

Florida's senate and Governorship up for grabs
Most of you thought the game was over, but DEMs are not going down without a fight. Florida is still not finished counting ballots and to lead the charge is none other than Debbie Wasserman Schultz & Sheriff Scott Israel's district of Broward County. Are you surprised?
Today's article from Politico highlights the scam currently taking place:
Florida readies for massive recount. The Senate race will be recounted, and the governor's race could be close behind. Election officials and campaign operatives across Florida are gearing up for massive recounts in large part due to one familiar problem: Broward County.
Who's The Law Attorney Hired To Lead The Fight?
Marc Elias, a Democratic election law attorney.
From Marc Elias's Wikipedia entry:
According to The Washington Post, in April 2016, Elias hired Fusion GPS on behalf of the Democratic National Committee and the Clinton campaign to complete the opposition research that resulted in the Donald Trump–Russia dossier.
Marc Elias is also connected to the infamous law firm Perkins Coie as well as being a General Counsel for the Hillary Clinton campaign which along with the DNC, paid Perkins Coie $9.2 million.
Source: The Washington Post
Narco Rubio's Legal Opinion
#Florida law requires counties report early voting & vote-by-mail within 30 minutes after polls close. 43 hours after polls closed 2 Democrat strongholds #BrowardCounty & #PalmBeachCounty are still counting & refusing to disclose how many ballots they have left to count. #Sayfie pic.twitter.com/ReXCaOzkZP

— Marco Rubio (@marcorubio) November 8, 2018
CAUGHT: Paper Ballots transported illegally
Citizens watch as ballots are transported in private vehicles & transferred on to rented trucks during Election night. This violates all chain of custody requirements for paper ballots.

History of Broward County election fraud
Considering the major players that operate Broward county, it's no surprise that there's a history of violating Election laws. The following are 2 instances of such cases.
Article from Politico highlights Broward county getting caught opening the ballots in private.
In the absentee ballot case, controversy arose in 2016 when Republican poll watchers complained that Snipes' staff was opening the ballots in private, thereby making it impossible for citizens or groups to question whether the ballots were properly cast.
Second article from Politico highlights how the courts found Broward county destroying ballots.
MIAMI — The elections supervisor in Florida's second-most populous county broke state and federal law by unlawfully destroying ballots cast in Rep. Debbie Wasserman Schultz's 2016 Democratic primary, a judge ruled Friday in a case brought by the congresswoman's challenger who wanted to check for voting irregularities.
Stay Vigilent. Spread the news and get the word out.
Leave a comment below and let us know your thoughts. And as always, God bless America and long live the republic. Where we go one, we go all.
⠀⠀⠀⠀⠀⠀⠀⠀
⠀ . ╚⊙ ⊙╝⠀⠀⠀⠀⠀⠀⠀⠀⠀
..╚═(███)═╝⠀⠀⠀⠀⠀⠀⠀⠀⠀
.╚═(███)═╝⠀⠀⠀⠀⠀⠀⠀⠀⠀
╚═(███)═╝⠀⠀⠀⠀⠀⠀⠀⠀⠀
.╚═(███)═╝⠀⠀⠀⠀⠀⠀⠀⠀⠀
..╚═(███)═╝
Help Centipede Nation Stay Online
Stories like these are made possible by contributions from readers like you. If everyone who enjoys our website helps fund it, we can keep our platform alive and expand our coverage further.