MANIPULATION – The Left's Battle Sequence For Your Mind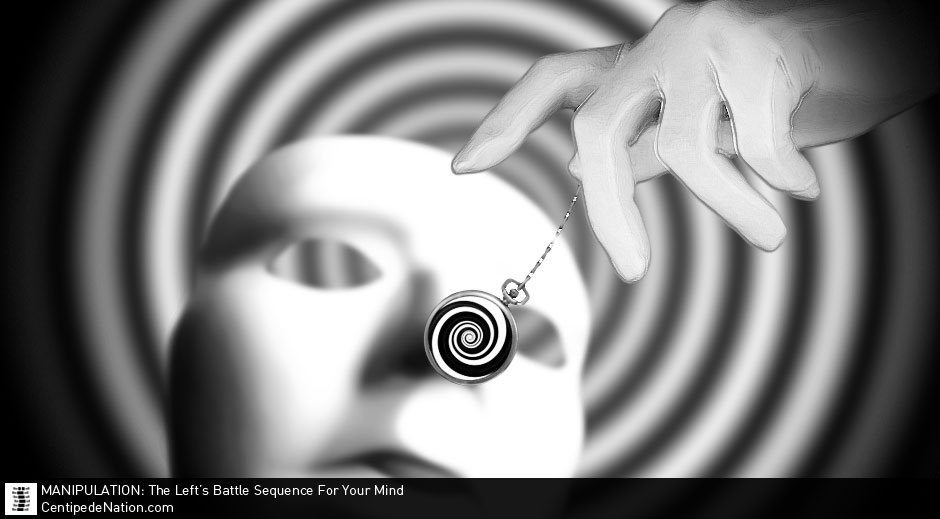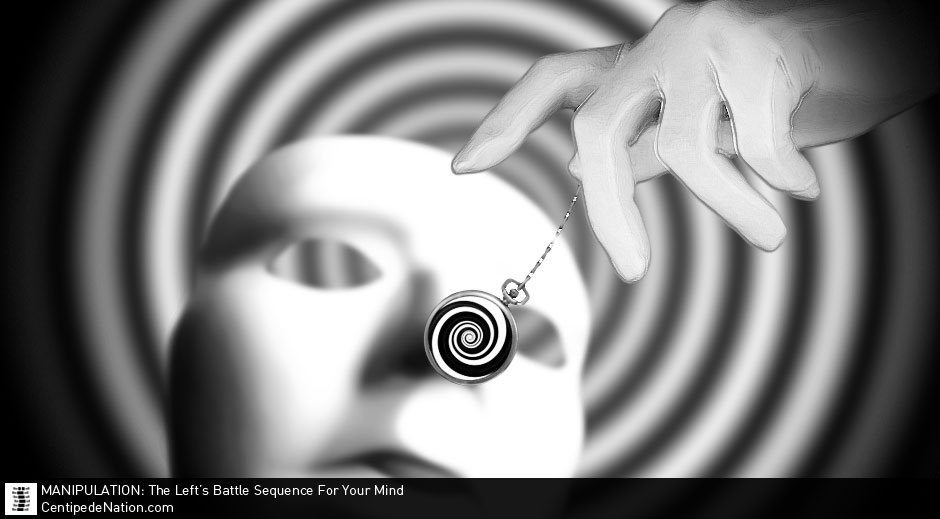 Manipulation by the left can be dangerously aggressive. Stay vigilant.
While appearing respectable and sincere, manipulators are only interested in gaining control over you. To accomplish this, they sometimes play the victim. They try to make you or others out as the cause of their problems. They can also be passive-aggressive or have extreme mood swings where they are nice one minute, and angry the next as a way to keep you from questioning their emotions while preying on your insecurities. They can even be extremely violent and aggressive, resorting to personal attacks and criticism to make you fearful. They shame, bully, threaten, and won't stop until you submit.
Leftism isn't about being right, it's about people using manipulation to get what they want, even if they know what they want is evil. There's a sequence to their tactics in order to get you to submit.
Let's review the 4 steps of a leftist manipulator:
Shaming
Bullying
Recruitment
Pity
Shaming
Shaming is one of the most powerful manipulation tools. It's one of the most effective ways to break someone down and to make them feel ashamed of being different than the norm. It's why the left loves to use this as a tactic. "Nazi", "Racist", "Islamaphobe", "Sexist" is a common start, but coming up with other unique buzzwords for those that disagree with them can go a long way too. Shaming has the ability to make you feel like an outcast – a way to humiliate you and break your spirit. This is why it's a useful starting point for the left.

Bullying
Next, they try and bully you. Bullying is the fallback from shaming. The person trying to manipulate you shifts from preying on your insecurities, to making you feel afraid. Shaming is a way to embarrass you over your position, while bullying makes you frightened of maintaining it. Common tactics amongst leftist bullies are raised voices, direct insults, and in some cases physical confrontations.

Recruitment
If bullying doesn't work, they try to get others to join in and recruit you using bleeding-heart tactics. So what they do is get "victims" to lend their voice to try and convince you to have sympathy for them, while opening you up to their goal. As an example, large crowds and mobs are created for greater impact. Remember the Kavanaugh hearings with all the paid crowds and mobs crying about believing survivors without due-process? How many women do you think were emboldened and felt they needed to join after observing it?

Pity
Pity is the final stage as "I need help, please feel sorry for me" turns to "Stop it you're hurting me. I'm literally dying!". Their attacks will revolve around the target's cruelty, the results of their cruelty, and how maintaining a position opposite of theirs actually causes harm. Think about Florida's Parkland school shooting. Remember all the children used as tools to push a narrative paid for by Soros and other Communist elites? Signs like: "Protect our kids, not your guns", or "Am I Next?" were used everywhere. The left uses pity to get you to change sides. An evil but sometimes successful tactic.

Stay Vigilant
Remember to stay vigilant. The manipulator's goal is to break you down, the same way one breaks down a wild horse for riding. There's no real benefit to engaging a manipulator other than for self-enjoyment, because in reality their goal is to win and make you a slave, while yours is to maintain your freedom.

"In my study of communist societies, I came to the conclusion that the purpose of communist propaganda was not to persuade or convince, not to inform, but to humiliate; and therefore, the less it corresponded to reality the better. When people are forced to remain silent when they are being told the most obvious lies, or even worse when they are forced to repeat the lies themselves, they lose once and for all their sense of probity. To assent to obvious lies is… in some small way to become evil oneself. One's standing to resist anything is thus eroded, and even destroyed. A society of emasculated liars is easy to control. I think if you examine political correctness, it has the same effect and is intended to."
Source: – Theodore Dalrymple (Anthony Malcolm Daniels)
Leave a comment below and let us know your thoughts. And as always, God bless America and long live the republic. Where we go one, we go all.
⠀⠀⠀⠀⠀⠀⠀⠀
⠀ . ╚⊙ ⊙╝⠀⠀⠀⠀⠀⠀⠀⠀⠀
..╚═(███)═╝⠀⠀⠀⠀⠀⠀⠀⠀⠀
.╚═(███)═╝⠀⠀⠀⠀⠀⠀⠀⠀⠀
╚═(███)═╝⠀⠀⠀⠀⠀⠀⠀⠀⠀
.╚═(███)═╝⠀⠀⠀⠀⠀⠀⠀⠀⠀
..╚═(███)═╝
Help Centipede Nation Stay Online
Stories like these are made possible by contributions from readers like you. If everyone who enjoys our website helps fund it, we can keep our platform alive and expand our coverage further.