NOVEMBER INFILTRATIONS: Do You Really Know Who You're Voting For?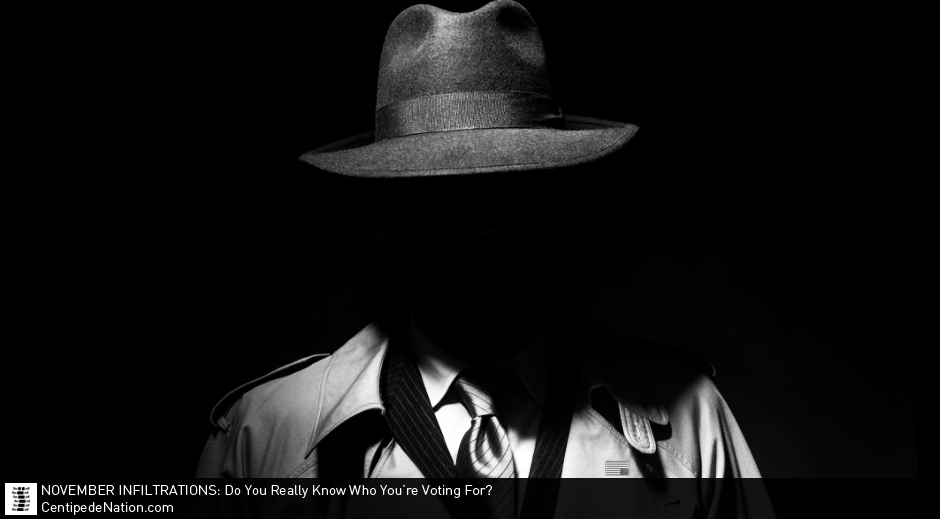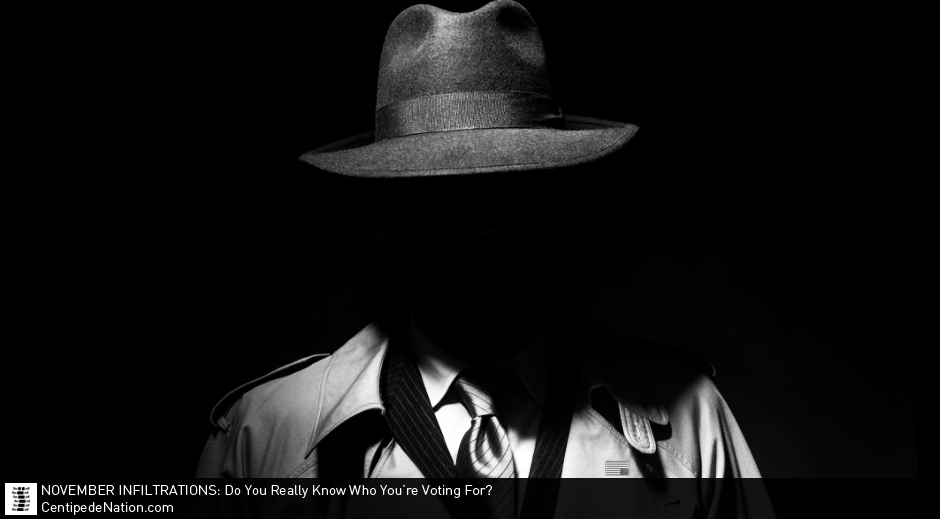 With the current mid-term elections coming up, do you have any idea who you'll be voting for? What if we told you there's a chance you might be voting in a deep-state operative? Would you look into your potential candidates more?
Within this particular cycle of elections, it is really hard to tell who belongs to which party in the ads and mailers. In fact, we have looked at our own local candidates and many of them are not even pushing their own party affiliation. Both sides are disguising them. We hope that providing this list to you, it will help you think and dig a little harder into who you are really voting for this November.
The following article was published on March 7th, 2018 by The World Socialist Web Site:
An extraordinary number of former intelligence and military operatives from the CIA, Pentagon, National Security Council and State Department are seeking nomination as Democratic candidates for Congress in the 2018 midterm elections. The potential influx of military-intelligence personnel into the legislature has no precedent in US political history.

If the Democrats capture a majority in the House of Representatives on November 6, as widely predicted, candidates drawn from the military-intelligence apparatus will comprise as many as half of the new Democratic members of Congress. They will hold the balance of power in the lower chamber of Congress.
Deep State Operatives
Below is an updated list of CIA, FBI, Military Intelligence, and other Agency Operatives that are on the ballots, courtesy of The World Socialist Web.
With the end the primary season, the Democratic Party leadership and their allies in the national security apparatus have completed the first stage of what might be termed a "friendly takeover" of the Democrats by candidates recruited from among military, CIA and civilian national security cadres
…
There is one particularly ominous aspect of the politics of this group of candidates. Despite their personal involvement in the wars of the past two decades, in Iraq and Afghanistan, and in the overall operation of the vast US national-security establishment, many of the CIA Democrats say nothing at all on their websites about foreign and military policy. This strongly suggests that they are backers of an aggressive expansion of US military intervention and political subversion around the world, but they choose to conceal that fact from the voters of their districts.
CA – Jessica Morse: Fourth District
CO – Jason Crow: Sixth District
FL – Nancy Soderberg: Sixth District
FL – Christopher Hunter: Twelfth District
FL – Lauren Baer: Eighteenth District
IL – Brendan Kelly: Twelfth District
KY – Amy McGrath: Sixth District
ME – Jared Golden: Second District
MD – Jesse Colvin: First District
MI – Matthew Morgan: First District
MI – Elissa Slotkin: Eighth District
MN – Dan Feehan: First District
NJ – Andy Kim: Third District
NJ – Josh Welle: Fourth District
NJ – Tom Malinowski: Seventh District
NJ – Mikie Sherrill: Eleventh District
NY – Max Rose: Eleventh District
NC – Dan McCready: Ninth District
OH – Ken Harbaugh: Seventh District
PA – Chrissy Houlahan: Sixth District
PA – George Scott: Tenth District
PA – Conor Lamb: Seventeenth District
TX – Joseph Kopser: Twenty-First District
TX – Gina Ortiz Jones: Twenty-Third District
TX – Mary Jennings Hegar: Thirty-First District
VA – Elaine Luria: Second District
VA – Abigail Spanberger: Seventh District
WV – Talley Sergent: Second District
WV – Richard Ojeda: Third District
WI – Margaret Engebretson: Seventh District
These people have been trained to lie and deceive. This is a planned covert operation. We can only assume how many other covert agents there are running as Democrats (Republican's are not immune to this either). Remember that these people have everything to lose. Their security blanket is about to be taken away from them and reality is about to hit hard. PANIC IN DC. VOTE WITH YOUR BRAIN.
Leave a comment below and let us know your thoughts. And as always, God bless America and long live the republic. Where we go one, we go all.
⠀⠀⠀⠀⠀⠀⠀⠀
⠀ . ╚⊙ ⊙╝⠀⠀⠀⠀⠀⠀⠀⠀⠀
..╚═(███)═╝⠀⠀⠀⠀⠀⠀⠀⠀⠀
.╚═(███)═╝⠀⠀⠀⠀⠀⠀⠀⠀⠀
╚═(███)═╝⠀⠀⠀⠀⠀⠀⠀⠀⠀
.╚═(███)═╝⠀⠀⠀⠀⠀⠀⠀⠀⠀
..╚═(███)═╝
Help Centipede Nation Stay Online
Stories like these are made possible by contributions from readers like you. If everyone who enjoys our website helps fund it, we can keep our platform alive and expand our coverage further.