OHR'S HEAD HAM – From Farm To Table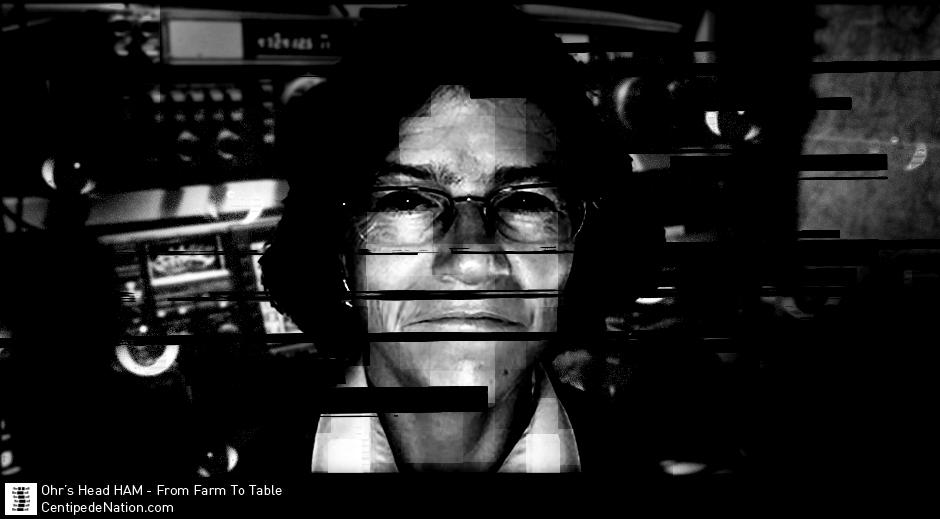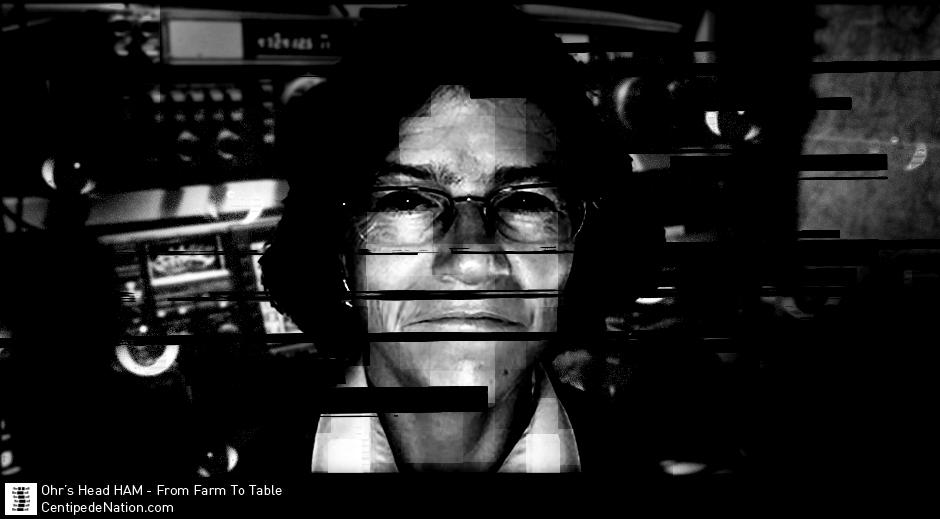 Nellie Ohr must have known that the NSA can intercept and store every communication on the Internet. We wonder if that made her become a ham radio operator. Also, why would Nellie Ohr study the Russian language and why do you think it would be useful? The following piece also mentions "The Farm" as an entity which requires these select skill-sets. What is "The Farm", and how does Nellie Ohr fit in to all of this? Let's explore…
Enter The Farm
It's common within intelligence agencies to recruit multi-lingual individuals and to teach current operatives foreign languages. This enables them to spy, make deals, research, produce propaganda, and conduct in other nefarious activities successfully. These are the types of assets the C_A requires and trains at their covert facility known as "The Farm" at Camp Peary, located in Virginia.
According to Wikipedia:
…Camp Peary hosts a covert CIA training facility known as "The Farm", which is used to train officers of the CIA's Directorate of Operations, as well as those of the DIA's Defense Clandestine Service,[1] among other intelligence entities. Camp Peary has a sister facility, "The Point", located in Hertford, North Carolina.
Is this one of the facilities where Nellie Ohr was trained at? Although it's extremely difficult to get this information, we can only give an educated assumption based on Nellies' historical context. Let's explore her past.
Nellies' recruitment started at a young age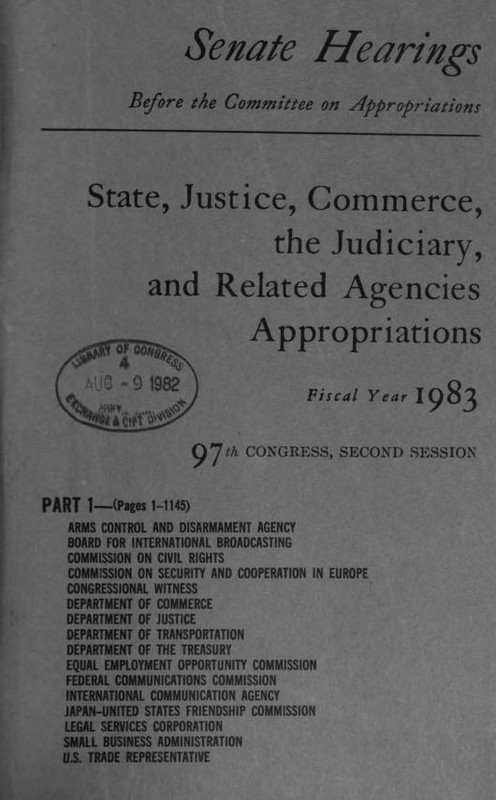 Nellie Hauke (Ohr) – born 8/9/1962 – earned a degree in history and Russian literature from Harvard-Radcliff in 1982–1983, and later went on to acquire a Masters & PhD in history from Stanford University in 1986-1990. An interesting dig through Nellies' past has her working in the government since at least 1982 while she was earning her degree in Russian literature. We found this out through Google Books within a government publication. Nellie Hauke (Ohr) was one of the students hired to help with the backlog of casework from the Commission On Security and Cooperation In Europe.
After she graduated, she published multiple books about Russia and started working as an Assistant Professor in the History Department at Vassar College from 1990 -1998. Eventually she left and started working for the MITRE Corporation which manages federally funded research and development centers, which has also been linked to the C_A and other government agencies. She then worked for "Open Source Works".
Welcome To Open Source Works
Open Source Works is a C_A organization operating as an independent unit focused on mining for open-source information on intelligence issues using research analysts with native language skills. You can see why Nellie Ohr was a good fit. The C_A won't acknowledge the existence of Open Source Works, but there are unclassified C_A documents that refer to this unit, for example, the following can be found on the Public Intelligence website. Another document found with similar language can also be found on the Federation of American Scientists website.
Nellies' Work with Open Source Works
In 2010, the National Institute of Justice released a report on international organized crime. Inside the document, Nellie Ohr was listed as one of the researchers from "Open Source Works" who participated in the report, along with her husband, Bruce Ohr.
After her stint at Open Source Works, Nellie went on to work for a few other companies and eventually arrived at Fusion GPS – just in time to help with the creation of the phony Russian dossier.
Welcome To Fusion GPS
In 2016, Nellie Ohr was found working at a company oddly similar to Open Source Works called Fusion GPS. As per Wikipedia:
"Fusion GPS is a commercial research and strategic intelligence firm based in D.C. The company conducts open-source investigations".
Did someone say "Open Source"? Sounds exactly like Nellie's previous company; Open Source Works. Do you believe in coincidences? The Washington Post describes Fusion GPS as follow:
Fusion GPS bills itself as a corporate research firm, but in many ways it operates with the secrecy of a spy agency. No sign marks its headquarters above a coffee shop in Northwest Washington. Its website consists of two sentences and an email address. Its client list is closely held.
Is Fusion GPS also a covert C_A unit? Seems to fit the bill, right?
Nellie Gets HAM license for covert communications
Since Nellie Ohr is fluent in Russian and has a long history in working on Russian related projects – including publishing multiple books on the subject – was she brought on to Fusion GPS to give a false sense of legitimacy to the Russian dossier? Why Get a HAM Radio License?
In 2016, at a ripe age of 55 years old, Nellie decided to get a HAM radio license. Her HAM radio communication distance gave her the ability to cover an estimated range of 10 miles. Within this range, she was able to communicate covertly in private frequencies between herself, Fusion GPS, and her husband Bruce Ohr back at he DOJ – who was in contact with Christopher Steele. These people are shady.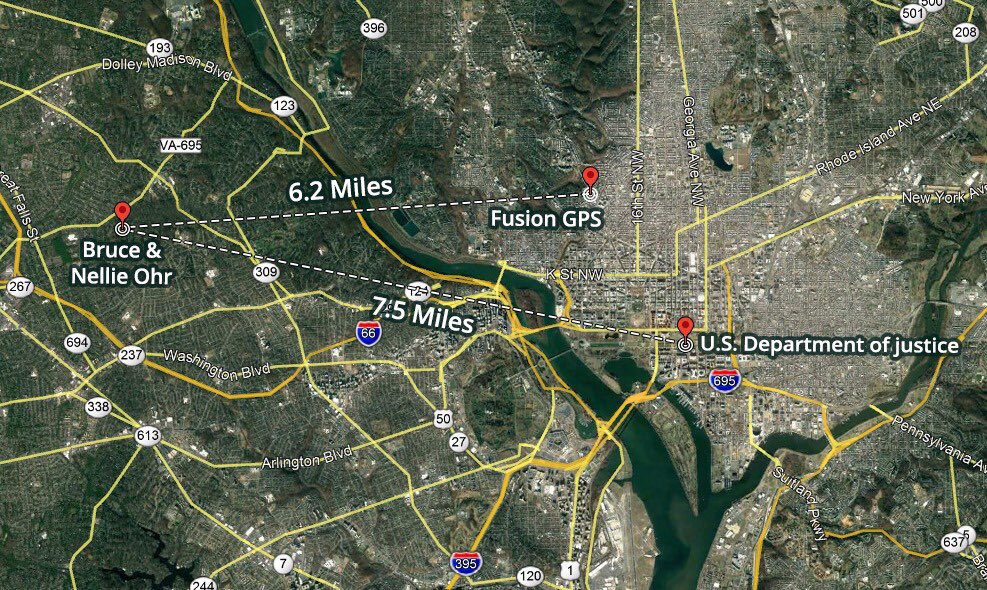 Nellie was using a Ham radio as a substitution for cell and landline phones. She did this because if there was ever an investigation, the first thing would have been to subpoena all of her phone records to analyze them. But does it even matter? The NSA has it all.
And as always, God bless America and long live the republic.
⠀⠀⠀⠀⠀⠀⠀⠀
⠀ . ╚⊙ ⊙╝⠀⠀⠀⠀⠀⠀⠀⠀⠀
..╚═(███)═╝⠀⠀⠀⠀⠀⠀⠀⠀⠀
.╚═(███)═╝⠀⠀⠀⠀⠀⠀⠀⠀⠀
╚═(███)═╝⠀⠀⠀⠀⠀⠀⠀⠀⠀
.╚═(███)═╝⠀⠀⠀⠀⠀⠀⠀⠀⠀
..╚═(███)═╝
Help Centipede Nation Stay Online
Stories like these are made possible by contributions from readers like you. If everyone who enjoys our website helps fund it, we can keep our platform alive and expand our coverage further.