OPERATION MOCKINGBIRD 2.0 – A Social-Engineered Reality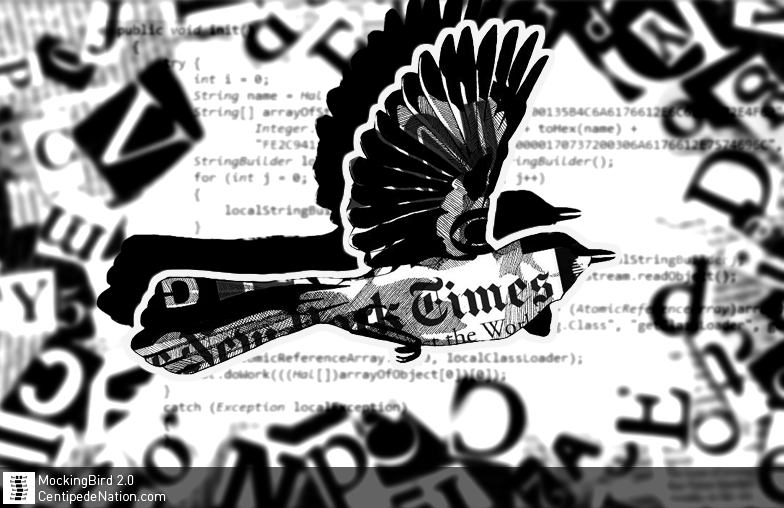 A Media Feeding Frenzy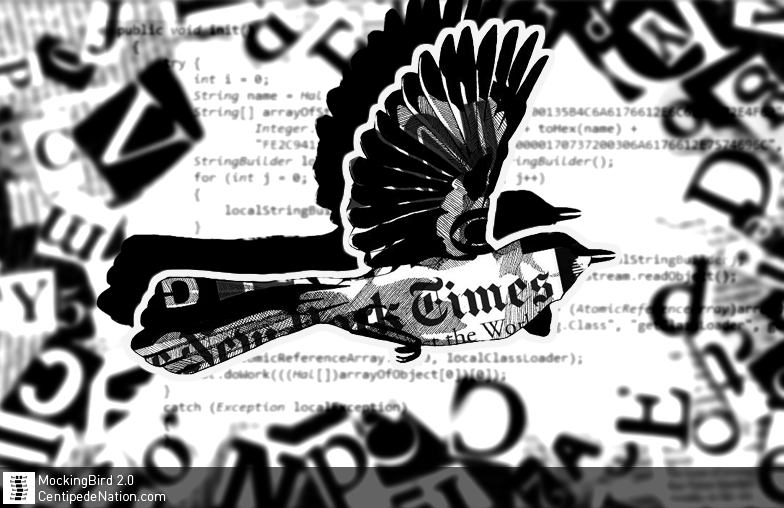 It's 4 a.m. Eastern Time and the fledglings – receptive to the C_A's point of view – are ready to feed on the latest narrative. Many journalists that have previously worked for the agency are already on the ball, while others log in to secure-drop apache and other "safe sites" to feed on their daily narratives 'anonymously', while playing the mockingbird tune for the dawn's light.
Secure-Drop – a site co-founded by John Perry Barlow and endorsed by Snowden – is a favorite portal used today by the Freedom of the Press Foundation. We learned about its use from Qanon on January 27 when he posted the following 3 excerpts:
Q !UW.yye1fxo No.70
Jan 27 2018 13:09:33 (EST)

@Snowden.
The clock is ticking.
How's Russia?
[Mr. Contractor]
Freedom of the Press.
John Perry Barlow.
https://freedom.press
SecureDrop [Whistleblowers]?
SecureDrop>Clowns In America.
NOBODY IS SAFE.
Q
Q !UW.yye1fxo No.92
Feb 15 2018 00:25:44 (EST)

@Snowden
Thank you for showing the world how Clowns pass the narrative to journalists @ 4am.
Re_read crumbs re: SecureDrop.
John Perry Barlow.
Q
In a response to the post above, Q follows up with another post:
Q !UW.yye1fxo ID: 0f16d4 No.387462
Feb 15 2018 14:12:42 (EST)

>James Dolan. Dead suicide
>Aaron swartz. Dead suicide
>Kevin Paulson. Turned over securedrop to Freedom of the Press
John Perry Barlow – 187 post name [DROP].
@Snowden
You are now a liability.
Q
QAnon says that John Perry Barlow was murdered after mentioning his name in connection with exposing the C_A using SecureDrop as a method of distributing the daily narrative. He also signaled to Snowden that he could be next. Having this go public must give those involved in the project daily anxiety attacks. The public wasn't supposed to really know, even though it was hiding in plain site.
What was originally known as Project Mockingbird in the 1950's, is still in operation today, but it is no longer on paper where it can be discovered through the freedom of information act (FOIA). The project's intent was to infiltrate and control all media that every American consumes. Today, it expands beyond the C_A and now involves rogue factions within multiple agencies whom some call the Deep State; A black-hat collective with tentacles that reach into every media, financial, tech, and government institution worldwide. Some historical context is provided by the following NY Times article.
Excerpts from a 1977 NY Times Article

"The Times also obtained the names of more than 30 American journalists who have worked since World War as paid intelligence operatives…"
"… at least 12 full-time C.I.A. officers have worked abroad over the last 30 years while posing as employees of American owned news organizations."
"…I want to live over here in a country that I like without having to worry about getting a bomb through my window," said one man, a former correspondent for ABC News who worked for the C.I.A. in the 1950's."
"…Carl Bernstein, the freelance investigative reporter, wrote in Rolling Stone magazine that some 400 American journalists had 'secretly carried out assignments' for the C.I.A. since the agency's founding in 1947, in many cases with the knowledge and approval of top news executives."
"…Several former intelligence officers pointed out that the C.I.A. itself does not know precisely, and probably can never know, how many American journalists have been on its payroll over the years. Agency files are widely scattered and incomplete, they say, and some of the arrangements made abroad may never have been recorded at C.I.A. headquarters."
"…the three-month investigation by The Times found that at least 22 American news organizations had employed, though sometimes only on a casual basis, American journalists who were also working for the C.I.A….which range from some of the most influential in the nation to some of the most obscure, include ABC and CBS News, Time, Life and Newsweek magazines. The New York Times, The New York Herald Tribune, The Associated Press and United Press International…Also included were the Scripps-Howard chain of newspapers. The Christian Science Monitor, The Wall Street Journal, The Louisville Courier-Journal and Fodor's, a publisher of travel guides… College Press Service, Business International, the McLendon Broadcasting Organization, Film Daily"
The Life Cycle Of A Mockingbird
In order to better understand how the Mockingbird media operates, consider the following Q post from February 5:
Q !UW.yye1fxo ID: 472124 No.275719
Feb 5 2018 12:30:09 (EST)

Imagine THIS.
Raw intel collection.
Narrative FEEDER.
Narrative COLLECTORS.
Narrative DISTRIBUTORS.
LEAKS.
CLASSIFIED.
PAYMENTS.
FOREIGN ACCOUNTS.
CASH.
SPOOK FILES.
HOTELS.
BLACKMAIL.
How do you retain 'Freedom of the Press' if those in front of the camera [trusted by select viewers] are extensions of the ARM?
Freedom of the Press is VITAL to retain.
TRUST THE PLAN.
THERE ARE A LOT MORE GOOD THAN BAD.
You, THE PEOPLE, need to remember how TO PLAY.
You, THE PEOPLE, have the POWER.
We STRIKE every SINGLE DAY.
We WIN every SINGLE DAY.
EVERY SINGLE DAY THEY ARE BEING DESTROYED – LITERALLY.
STAY STRONG.
HAVE FAITH.
THIS IS BIGGER THAN ANYONE CAN IMAGINE.
Q
Let's break this down.
Black Hat operatives dig whatever dirt they can find, sometimes within classified-sourced docs. Raw intelligence is then passed via secure channels to other Black Hat operatives for dissemination to clearing agencies. Data is then distributed to think tanks to be assembled into strategic products for specific purposes, then fed out for further distribution as necessary. Black Hats in the media receive the narratives from the think tanks and create action plans. Then these narratives are offered to designated media outlets/agents/journalists for publishing. They may also be offered to Hollywood voices such as late night talk show hosts to be pre-scripted for delivery once the story is 'scooped'. Black Hat narratives are then delivered at a predetermined time and place.
Unfortunately Q can't uncover the funding of Black Hat media operations because it may damage the status quo. But the Black Hats in media are paid with dirty/black budget money. Payments can also be traced to foreign accounts, which many are found within the Paradise/Panama papers. Even cash payments may also be distributed through charities like Red Cross, USAID, and other money laundering operations for their silence on the matter. Silence and participatory acquiescence may be garnered through blackmail and especially Brownstone ops. Hotels such as the "Standard" in California – where it is known that many of the international elite love to stay – serve as a front for Brownstone ops. Once blackmailed, the Black Hats in the media and Hollywood are now "Made" operatives for future use and can never "Leave" such company, whether they want to or not.
It may be inferred that the Black Hat media control of the narrative have become the heroes of their viewership (mostly left/progressive leaning) and have taken such charge to hijack our constitutional rights by hijacking our minds, which could be seen as treasonous by some. The take down of the Black Hat media propaganda ops must come into play before further operations that focus on larger fish may be acted upon. For now, you have no other choice but to trust the plan.
Many people seem to think that just because the C_A got outted during the US Senate Church Committee hearings, the C_A stopped operating behind the scenes. That couldn't be further from the truth. Meet Dr.Udo Ulfkotte, a German Journalist and political scientist who went on public television confessing that he was coerced to publish the works of intelligence agents under his own name at the risk of losing his job. Conveniently for the C_A, he had a "heart-attack" just one year after making those statements.
Here is his interview on RT news:

There is plenty of evidence showing C_A involvement through Media assets with the purpose of manipulating the public discourse while undermining the republic's institutions and the public's lives.
Take this latest example from Glenn Greenwald where he slams NBC's Ken Dilanian for being a C_A puppet:
"He's a Puppet and mouthpiece of the C_A"… 'Now he is the star reporter at the MSNBC and NBC, where that is all he does, just blindly and mindlessly repeat what the C_A tells them to say'.

Did you watch the clip and catch what he said? Here:
EXCERPT:
GREENWALD: "Well, it is really amazing because we at 'The Intercept' did a FOIA request where we asked the C_A to turn over there communications with reporters, which they can't refuse to do on national security grounds because they're communicating with journalists. And they turned over e-mails that had all kinds of communications between the C_A and Ken Dilanian, where he would say, 'I'm about to report on you. Here's the draft that I want to say? What do you guys think? What should I change?' We published all those e-mails and lots of liberals said, 'Ken Dilanian is the worst, he's a servant of the C_A.' He got pushed out of the 'L.A. Times,' but ever since then, he's kind of climbed up/fell off the ladder, and he's now the star reporter at the MSNBC and NBC, where that is all he does, is just blindly and mindlessly repeats what the C_A tells him to say. He gives them anonymity and he's essentially their puppet and their mouthpiece, and that is called journalism over at MSNBC."
If anyone wants to try and point out how technically "Operation Mockingbird" hasn't been in effect since the 70's, may want to consider the actions of the C_A and not what their official policies are on the books. Collusion with journalists is real and based on the global entanglement and connectivity we all share through today's communications' platforms, plus the national security implications of when we don't have a 'check' on these media institutions, it's safe to assume it's only natural this is occurring behind the scenes and not as an official institutional policy. An unfortunate side-effect is having the reality of rogue factions within these institutions undermine the Republic as we've seen within the WikiLeaks releases. And that's where things go downhill.
Enter The Entanglement
The following graphic is from the last OIG report that shows reporters in the center surrounded by FBI/DOJ employees who leaked information to them.


The report states:
"We have profound concerns about the volume and extent of unauthorized media contacts by FBI personnel that we have uncovered during our review,".
Also, thanks to the Wikileaks drops of Clinton emails, we got a large list of journalists that have colluded with intelligence operatives, the DNC, and Hillary during the 2016 campaign. (There are 63 that we've gathered so far):
The following are reporters invited for an off-the-record meeting on how to sell Hillary Clinton to the public: Source
ABC – Cecitda Vega
ABC – David Muir
ABC – Diane Sawyer
ABC – George Stephanopolous
ABC – Jon Karl
Bloomberg – John Heillman
Bloomberg – Mark Halperin
CBS – Norah O'Donnell
CBS – Vicki Gordon
CNN – Brianna Keilar
CNN – David Chalian
CNN – Gloria Borger
CNN – Jeff Zeleny
CNN – John Berman
CNN – Kate Bouldan
CNN – Mark Preston
CNN – Sam Feist
Daily Beast – Jackie Kucinich
GPG – Mike Feldman
Huffington Post – Whitney Snyder
MORE – Betsy Fisher Martin
MSNBC – Alex Wagner
MSNBC – Beth Fouhy
MSNBC – Phil Griffin
MSNBC – Rachel Maddow
MSNBC – Rachel Racusen
NBC – Savannah Guthrie
New Yorker – Ryan Liza
NYT – Amy Chozik
NYT – Gail Collins
NYT – Jonathan Martin
NYT – Maggie Haberman
NYT – Pat Healey
PEOPLE – Sandra Sobieraj Westfall
POLITICO – Glenn Thrush
POLITICO – Mike Allen
VICE – Alyssa Mastramonoco
VOX – Jon Allen
---
The following are reporters invited to a dinner at John Podesta's house: Source

ABC – Liz Kreutz
AP – Julie Pace
AP – Ken Thomas
AP – Lisa Lerer
AURN – April Ryan
Bloomberg – Jennifer Epstein
Buzzfeed – Ruby Cramer
CBS – Steve Chagaris
CNBC – John Harwood
CNN – Dan Merica
Huffington Post – Amanda Terkel
LAT – Mike Memoli
LAT – Evan Handler
McClatchy – Anita Kumar
MSNBC – Alex Seitz-Wald
National Journal – Emily Schultheis
NBC – Mark Murray
NPR – Tamara Keith
NYT – Amy Chozik
NYT – Maggie Haberman
Politico – Annie Karni
Politico – Gabe Debenedetti
Reuters – Amanda Becker
The Hill – Amie Parnes
Washington Post – Anne Gearan
WSJ – Laura Meckler
WSJ – Peter Nicholas
WSJ – Colleen McCain Nelson
When Does A Bird Sing?
Highlighted in yellow should tell you when a mockingbird sings its song.

Once You See, You Can't Unsee
We are uncertain of how many mockingbirds there are, but based on multiple admitted media reports, historical reports, WikiLeaks drops, and a good educated guess, it's safe to assume it's at least a few hundred. Some of these media/journalist assets even have spouses and family members that work in Government. Some of them have carried over from Politics into MSM. And some of them come from a long lineage of elite families. Bias is the minimum default. Take Anderson Cooper and Mika Brzezinski as an example.
Who Is Anderson Cooper?
TV Personality
CNN News Anchor / Journalist
Correspondent of 60 Mins
Majored in political science at Yale
Spent 2 Summers Interning at the C_A
What is Anderson Cooper's family Background?
Cooper's mother is Gloria Vanderbilt. She was the great-great-granddaughter to Cornelius Vanderbilt. Yes, the same Vanderbilt that built the Vanderbilt Family Railroad and Industrial Fortune. The Vanderbilt's are one of the richest families in America's history.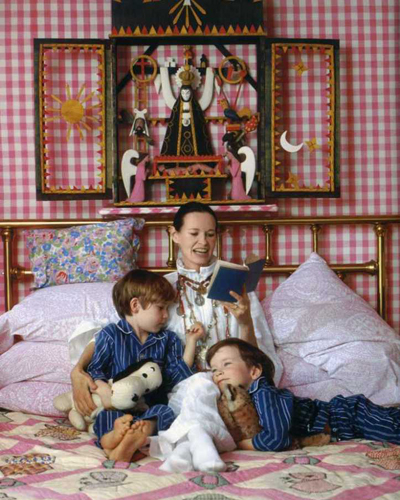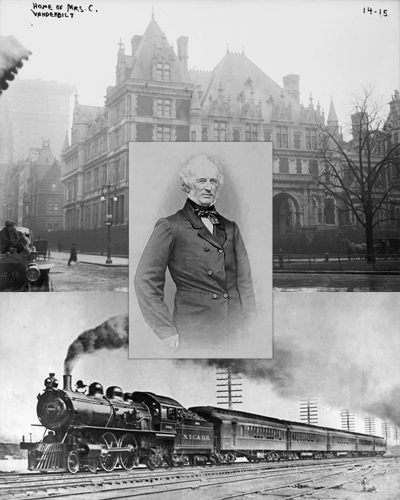 Anderson Cooper's Great-Uncle – William Henry Vanderbilt III
William Henry Vanderbilt III was an executive officer of the Special Operations Branch of the Office of Strategic Services (OSS) – the precursor to the C_A – and worked under General William J. Donovan – the godfather of what is known today as the C_A.
William H. Vanderbilt III, heir to one of America's richest families and a former governor of Rhode Island, was a type of individual whom Donovan recruited, like Harvard professors, bankers, lawyers, convicts, code experts, and a miscellany of others. Their credo was to hire anyone "of great ability" and "later on we'll find out what they can do."
Knowing Anderson Cooper's background, why do you think he holds that current position at CNN? Do you think the wealthy elites have a stake in your docile state-of-being? Why is that? What are they protecting? Think about it.
Who Is Mika Brzezinski?
News Presenter
Co-Host MSNBC's Morning Joe
9/11 correspondent
Bachelor of Arts degree in English
Mika Brzezinski's Family Background
Mika's father is Zbigniew Brzezinski. Zbigniew was the Co-founder of the Trilateral Commission, he was also a CFR Member (Council On Foreign Relations), a U.S National Security Advisor to Jimmy Carter, Co-chair of HW Bush Foreign intelligence Advisory Board, Obama's Foreign Policy Advisor, Member of CSIS, and Speaker at the Communist World Forum.
Her father is on record idealizing the theories of Karl Marx, and argued that balance-of-power politics was out, and world-order politics was in.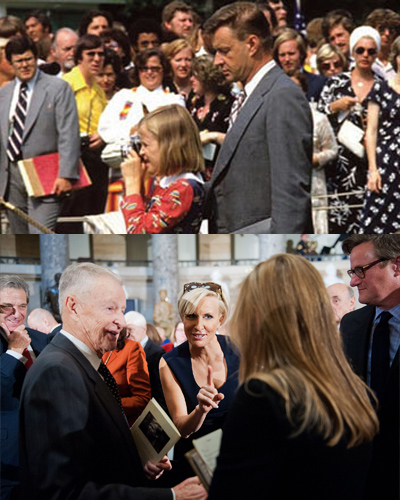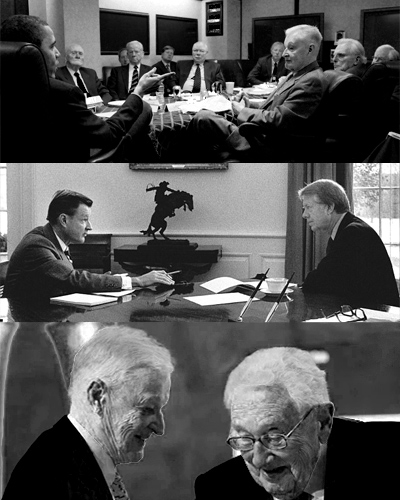 Do you think it's just a coincidence that a woman of that background is in media? Who has stake in what and how you should think? Think about that.

Did you watch the clip above? Did you catch the Freudian slip?
Want to know more about Mika and her Daddy? See our Instagram post
All the examples given highlight how rogue factions – not just in the C_A, but within multiple agencies – dictate every media organizations point-of-view. And we're not done.
Political & Journalistic Entanglement
The following are journalists and political operatives that are married to one another. Can you say bias?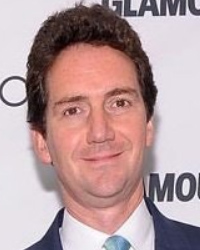 Ian Cameron:
FMR ABC News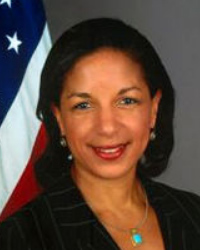 Susan Rice:
FMR National Security Advisor
---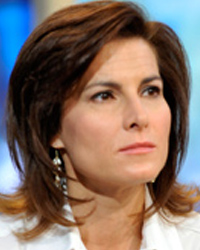 Claire Shipman:
ABC News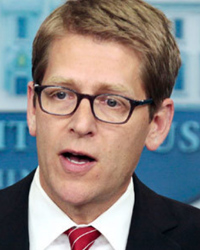 Jay Carney:
FMR Press Secretary
---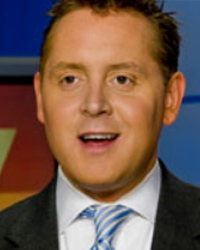 Matthew Jaffe
FMR ABC News & Univision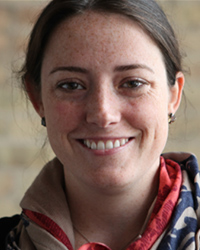 Katie Hogan:
FMR Deputy Press Secretary
---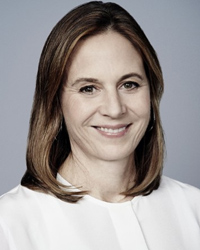 Virginia Moseley:
CNN VP of Newsgathering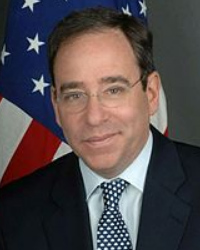 Tom Nides:
FMR Deputy Secretary
---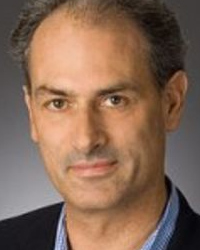 Neil King:
FMR Wall Street Journal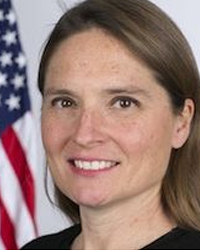 Shailagh Murray:
Ex-Washington Post | FRM Biden Communications Director
---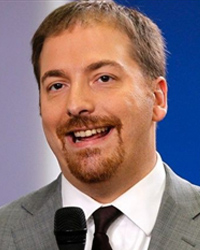 Chuck Todd:
NBC News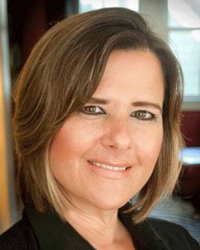 Kristian Denny Todd:
Democratic Communications Strategist
---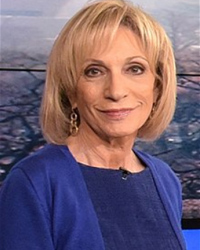 Andrea Mitchell:
NBC News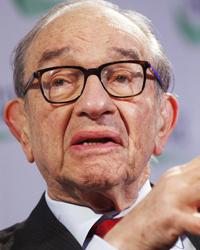 Alan Greenspan:
FRM Chairman of the Federal Reserve
---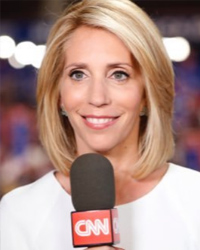 Dana Bash:
CNN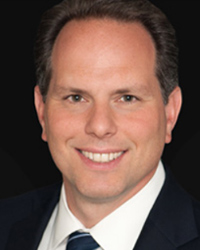 Jeremy Bash:
FMR Chief of Staff DOD & C_A, CFR member
---
The Following are journalists that have crossed over from politics to media. What kind of information are you being fed? Think about that.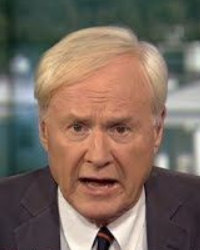 Chris Matthews:
Host of MSNBC's "Hardball" who was previously President Jimmy Carter's speech-writer.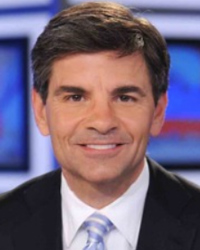 George Stephanopoulos:
ABC News Host who previously Bill Clinton's White House Communications Director. He is also a Council of Foreign Relations (CFR) member.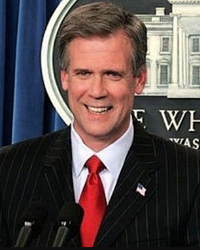 Tony Snow:
Was a Fox News host who was previously chief speechwriter and Deputy Assistant of Media Affairs for President George H.W. Bush, and White House Press Secretary for George W. Bush.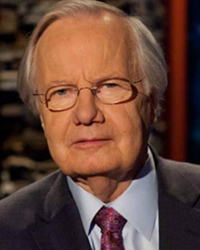 Bill Moyers:
Journalist for CBS, NBC, PBS, & more, who previously worked in the Kennedy and LBJ administration.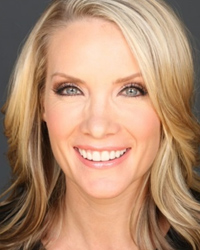 Dana Perino:
Fox News who was previously White House Press Secretary for George W. Bush.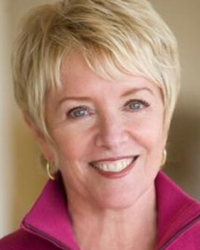 Linda Douglas:
Head of Communications Bloomberg who also worked at CBS, ABC, and Atlantic Media, was the senior strategist for Obama's 2008 campaign, Director of Communications for Obama's White House Office of Health Reform.
---
The following are journalists and political operatives that are related to one another by blood. Can you say more bias?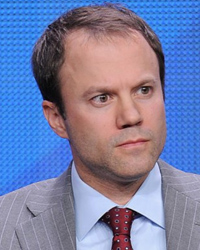 David Rhodes:
Brother
President of CBS News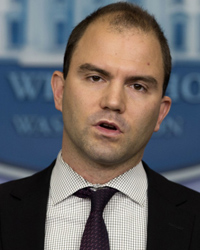 Ben Rhodes:
Brother
FMR National Security Adviser for Strategic Communications
---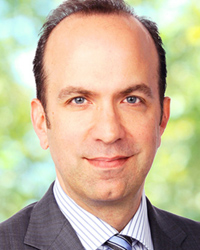 Ben Sherwood:
Brother
President of Disney-ABC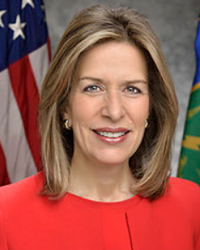 Elizabeth Sherwood-Randall:
Sister
FMR Deputy Secretary of Energy, White House Coordinator for Defense Policy, and Obama's Special Assistant
---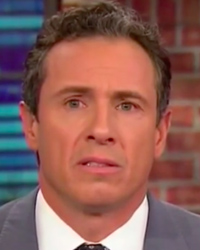 Chris Cuomo:
Brother
CNN Journalist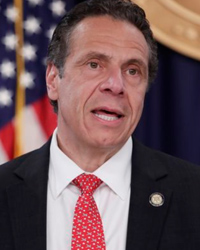 Andrew Cuomo:
Brother
Governor of New York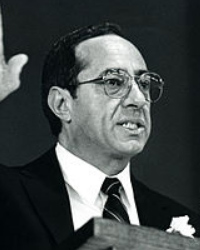 Mario Cuomo:
Father
FMR Governor of New York
---
Who Owns The Media Companies That You Know & Trust?
COMCAST
NBC
MSNBC
CNBC
BRAVO
E!
USA NETWORK
TELEMUNDO
UNIVERSAL PICTURES
SYFY
DREAMWORKS
& MORE
DISNEY
ABC
ESPN
DISNEY CHANNEL
PIXAR
LUCAS FILMS
TOUCHSTONE
A&E
LIFETIME
HISTORY
MARVEL STUDIOS
& MORE
CBS
CBS
60 MINUTES
SHOWTIME
THE CW
SMITHSONIAN CHANNEL
NFL.COM
JEOPARDY
SIMON & SCHUSTER
DECADES
CNET
& MORE
VIACOM
MTV
NICKELODEON
BET
CMT
VH1
COMEDY CENTRAL
PARAMOUNT PICTURES
TV LAND
LOGO TV
DEFY MEDIA
& MORE
ATT
CNN
HBO
TIME
WARNER BROS
CINEMAX
CARTOON NETWORK
DC COMICS
HLN
TBS
TNT
& MORE
21ST CENTURY FOX
FOX NEWS GROUP
FOX TELEVISION GROUP
FOX SPORTS GROUP
MOVIES!
MY NETWORK TV
FX NETWORKS
NATIONAL GEOGRAPHIC
20TH CENTURY FOX
BABY TV
LAPTV
& MORE
How do you feel knowing that you've been manipulated through films, T.V. shows, music, and radio, seeing as the same companies own and push everything we consume without giving us a real choice? Do you really think you know truth? What is truth?
The following propaganda clips speaks for themselves:


Qanon POST #59
Anonymous ID: KC17sSpZ No.147664082
Nov 2 2017 16:04:05 (EST)

Remember, information is everything, the flow of information is no longer controlled by the MSM but by you/others.
Hence, why we are dedicating 'critical' time to distribute crumbs which can be followed in greater detail to paint the entire picture once more information is released.
Why has POTUS dedicated so much time into labeling the MSM as fake news?
Why is this relevant?
Now that you know who is running your media, what are you going to do about it? If they're the mockingbirds, are you the parrot – or are you the centipede that preys on both?
And as always, God bless America and long live the republic. Where we go one, we go all.
⠀⠀⠀⠀⠀⠀⠀⠀
⠀ . ╚⊙ ⊙╝⠀⠀⠀⠀⠀⠀⠀⠀⠀
..╚═(███)═╝⠀⠀⠀⠀⠀⠀⠀⠀⠀
.╚═(███)═╝⠀⠀⠀⠀⠀⠀⠀⠀⠀
╚═(███)═╝⠀⠀⠀⠀⠀⠀⠀⠀⠀
.╚═(███)═╝⠀⠀⠀⠀⠀⠀⠀⠀⠀
..╚═(███)═╝⠀⠀
Help Centipede Nation Stay Online
Stories like these are made possible by contributions from readers like you. If everyone who enjoys our website helps fund it, we can keep our platform alive and expand our coverage further.