Q: NO ESCAPE – "We Are Everywhere Anon"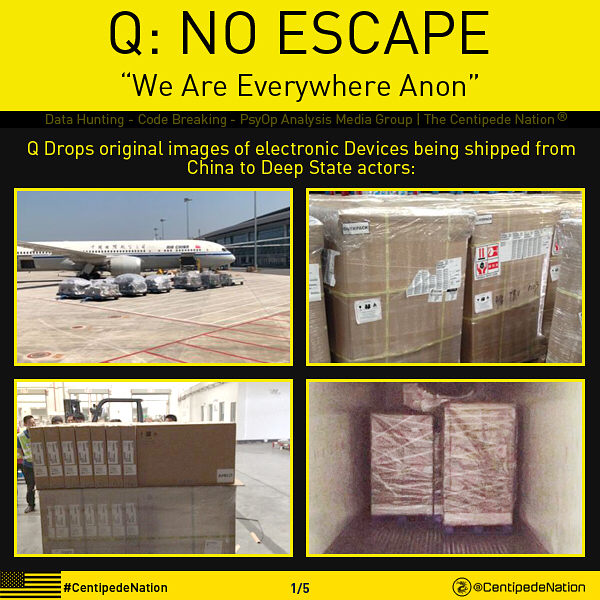 Q Drops original images of electronic Devices being shipped from China to Deep State actors: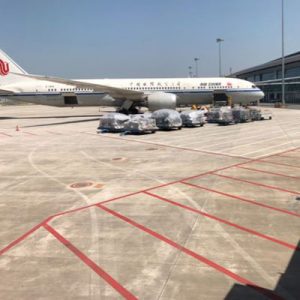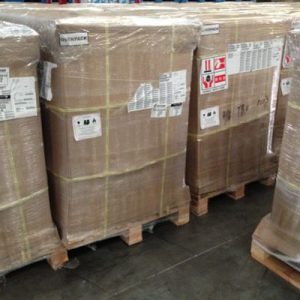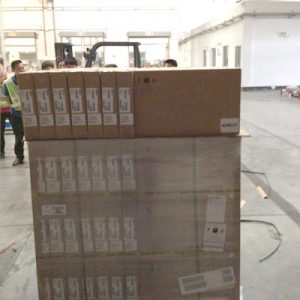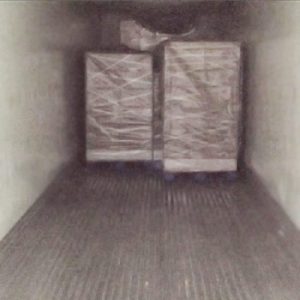 If you read the Q post below, Q confirms that the pictures he posted on May 2nd of the pallets being shipped, are electronic devices meant for the Deep State used to communicate covertly.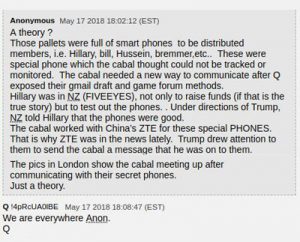 What Q's drop means:
The pictures show the electronic devices were being manufactured in China and shipped to the Deep State. The phones and computers that were supposed to be bug free, were not. We can assume this as the boxes shipped have an AMD logo. There are proven reports that show AMD has backdoor security flaws which allows their chips to be spied on. The Deep State assumed that their communications were safe, but that's not the case. The Q team is everywhere. We can also assume that this operation wasn't only involving the Q team, but also Chinese intelligence too.

Who supplies deep state phones:
ZTE Corporation
In March 2017, ZTE agreed to a combined civil and criminal penalty and forfeiture of $1.19 billion after illegally shipping telecommunications equipment to Iran and North Korea, making false statements, and obstructing justice including through preventing disclosure to and affirmatively misleading the U.S. Government."
Source
It seems Trump also might of sent a clue that he knew about ZTE's Deep State relationship and were cooperating. Last month the Commerce Department banned shipments of American technology to ZTE for seven years, saying that the company broke sanctions and then lied about carrying out the punishment. But on May 13th, Trump surprised many in Washington when he indicated a willingness to rethink the punishment.
Source
"During the execution of the search warrant at the Mandalay Bay hotel room where the attack occurred, three cellular phones were seized. … A ZTE Model Z837VL, was locked and investigators do not believe it can be forensically examined."
Source
The Deep State Should Be Panicking:
The Deep state certainly can no longer claim any contents on their devices as being fake (Videos, Audio, Txt, etc..). Also, if you think about it, there's probably a good amount of credible witnesses involved in setting up this sting.
Need images so you can share on social media? Copy from our instagram profile.