Shift In Tactics – Offense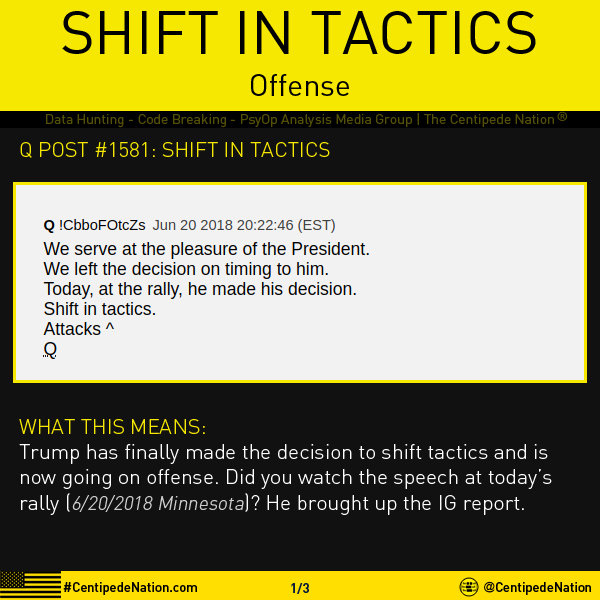 Q POST #1581: SHIFT IN TACTICS

WHAT THIS MEANS
Trump has finally made the decision to shift tactics and is now going on offense. Did you watch the speech at today's rally (06/20/2018 Minnesota)? He brought up the IG report.
Support Centipede Nation
Stories like these are made possible by contributions from readers like you. If everyone who enjoys our website helps fund it, we can expand and improve our coverage further.