Spade Link to HRC – The Logistics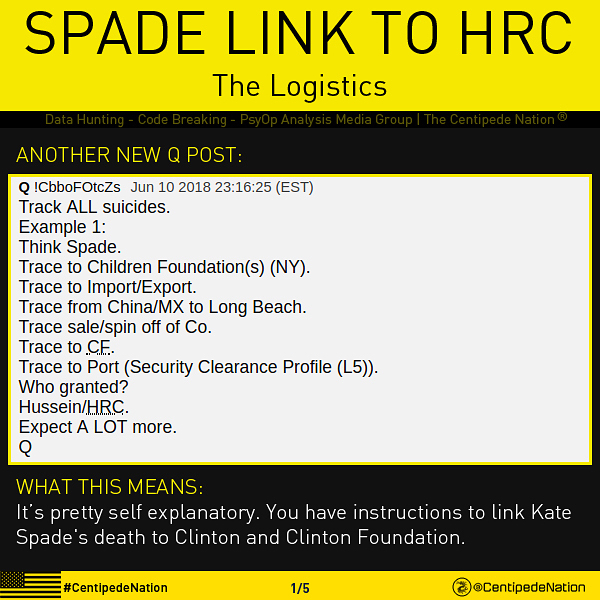 A New Q Post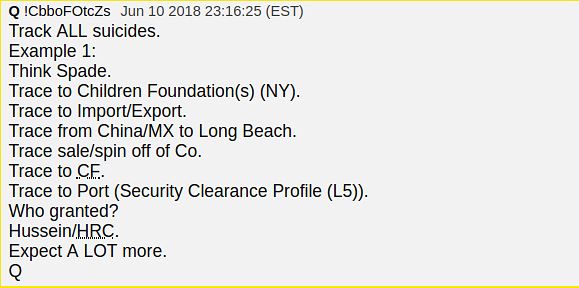 What this means:
It's pretty self explanatory. You have instructions to link Kte Spade's death to Clinton and Clinton Foundation.

The Key Item
the key item is Barack Hussein Obama and Hillary Rodham Clinton signing off on a special import license (L5), hence linking them to trafficking through Spades "handbag" logistics.
With an import license, your logistics – example: shipping containers, freights, etc… – are not inspected, thus allowing this mode of logistics to be exploited by traffickers.

The trace to Spades Children's Foundation
The New York Center For Children.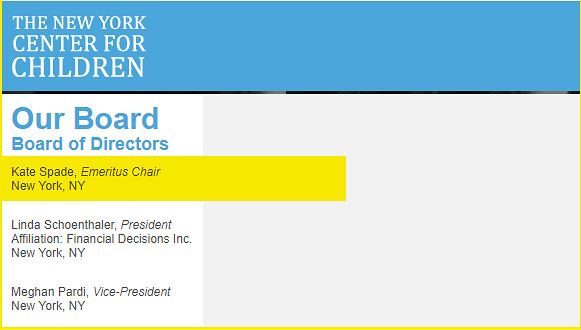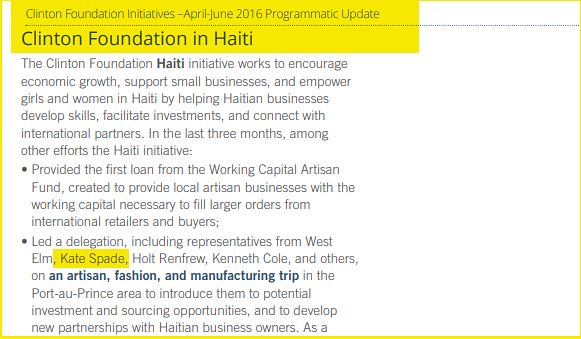 The Trade of Spades Sale/Spin off of companies
In 1999 Sade sold a 56% ($34 million) stake in her business to Neiman Marcus Group, and in 2006 sold the rest of her shares ($59 million). Once Neiman had all of the stakes, it sold the company to Liz Claiborne, which eventually became the company Fifth & Pacific.

Kate and her husband recently sttarted a new brand called Frances Valentine, named for their daughter. They launched the brand with Elyce Arong and Paola Venturi.
Support Centipede Nation
Stories like these are made possible by contributions from readers like you. If everyone who enjoys our website helps fund it, we can expand and improve our coverage further.