TRUMP'S TURN – When Does The Clock Start?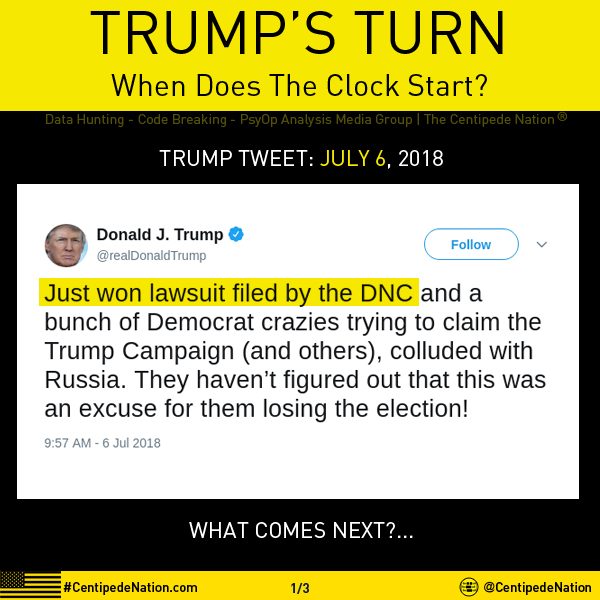 Trump Tweet: July 6, 2018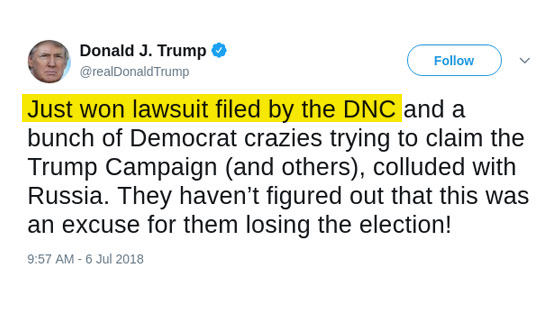 Remember Trump's Tweet From: April 20, 2018?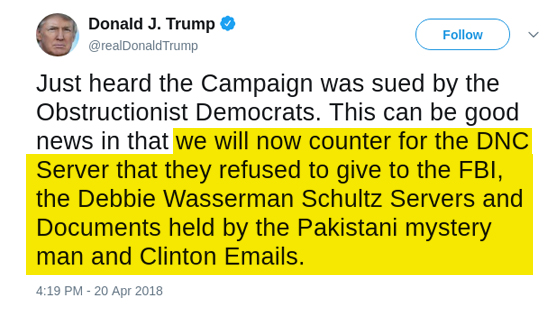 Attorney Client Privilege
Remember in 2017 Awan left DWS's laptop in a phone booth with a note that said "Attorney Client Privilege"?
What happened with Trump's lawyer Michael Cohen when the FBI raided his office in April, 2018 and seized privileged communications between Cohen and his legal clients? What happened to attorney client privilege there?


So what's next? Will Trump follow through?
Support Centipede Nation
Stories like these are made possible by contributions from readers like you. If everyone who enjoys our website helps fund it, we can expand and improve our coverage further.