Weiner's Laptop – Speaking Of The Devil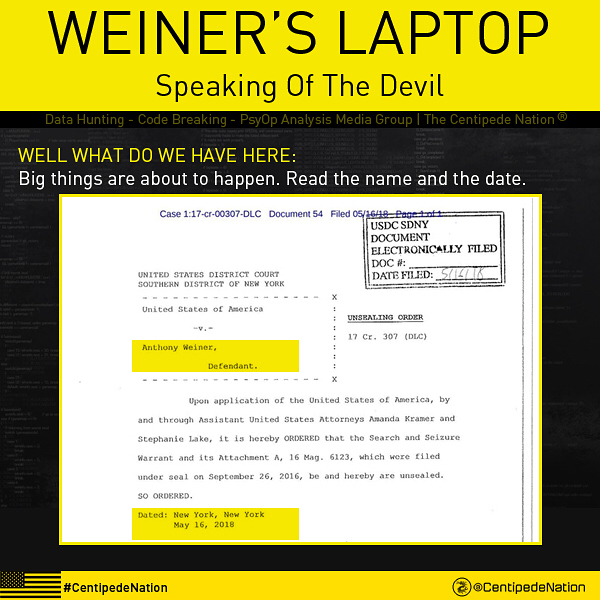 WELL WHAT DO WE HAVE HERE:
Big things are about to happen. Read the name and the date.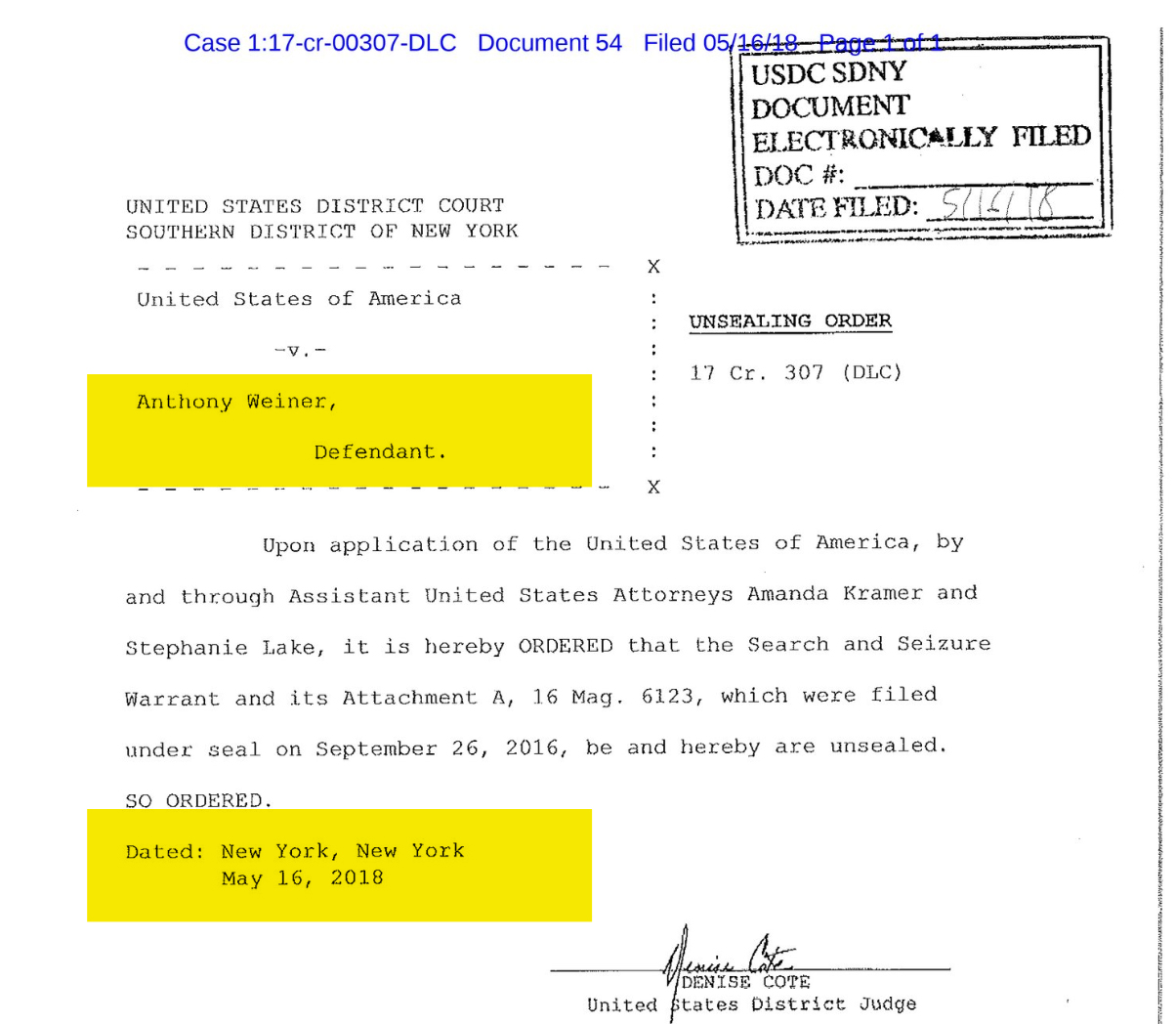 Q has also authenticated the image here: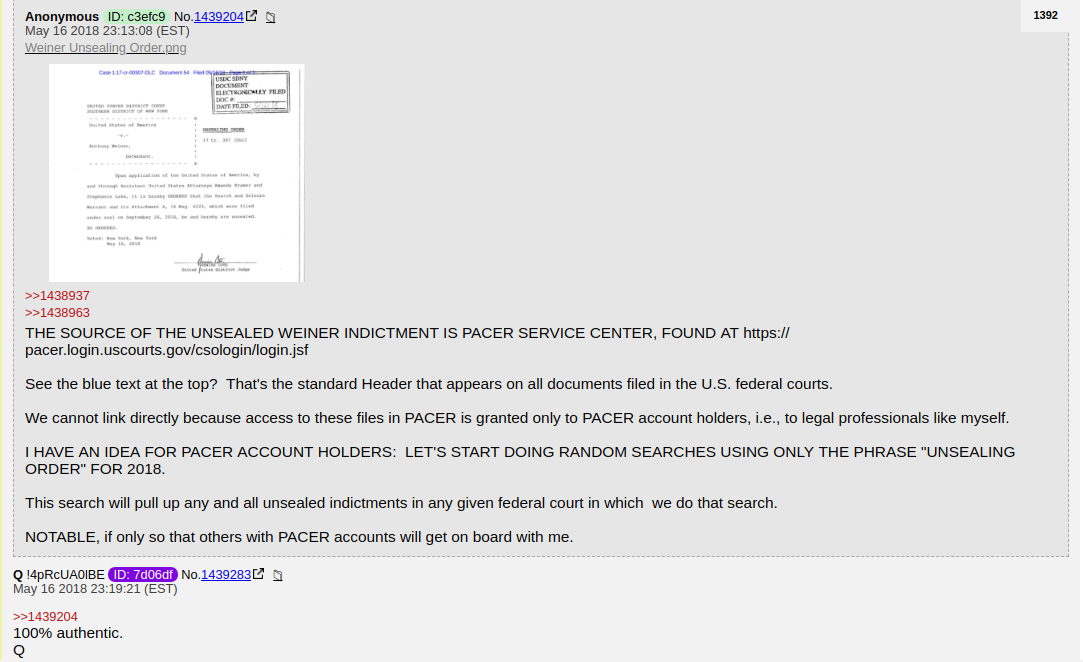 WHAT THIS MEANS:
It means the contents of Weiner's laptop are going to be entered into evidence.
Support Centipede Nation
Stories like these are made possible by contributions from readers like you. If everyone who enjoys our website helps fund it, we can expand and improve our coverage further.