WHILE YOU BLINKED – Trump Was Winning For America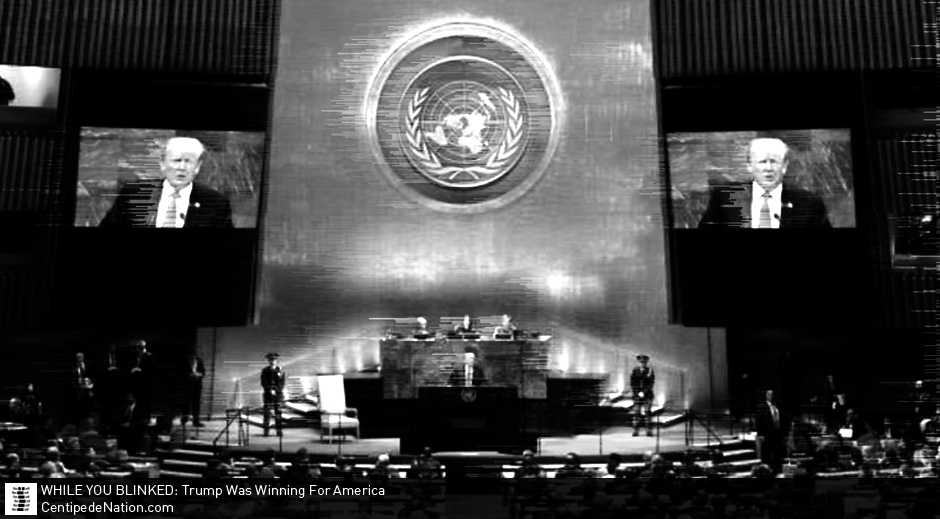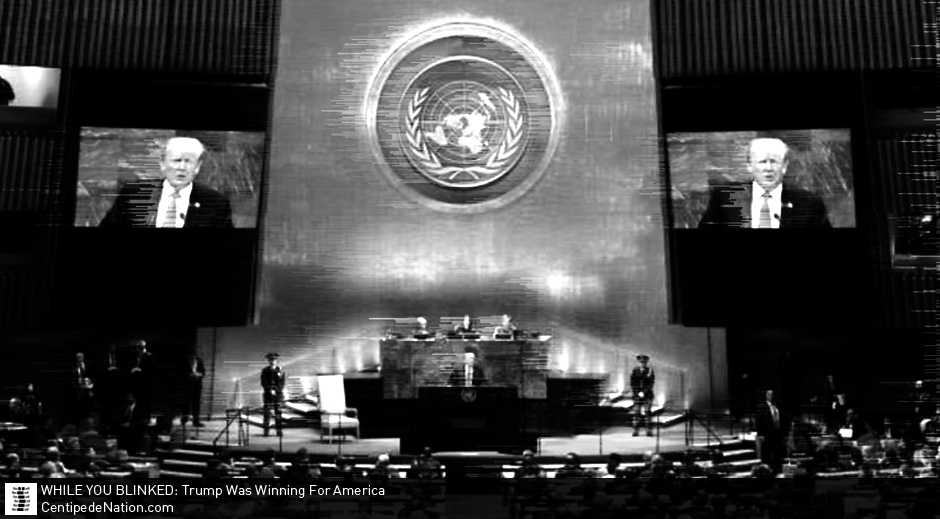 If you blink, you might not get to see it. Trump is winning for America.
Korea
Last week, President Moon of South Korea, and Rocket man of North Korea have carried out a series of meetings in Pyongyang. Notice anything different about this picture?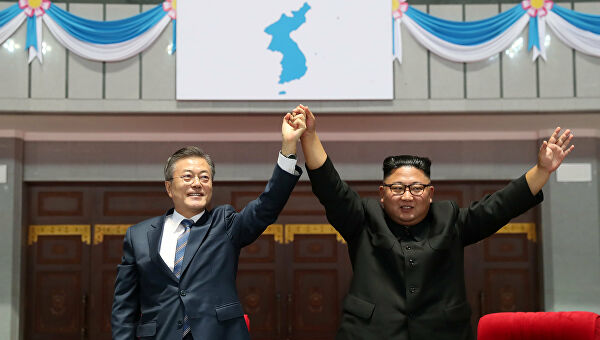 You can't miss the hint (Image of a United Korea behind them).
Korea & US Trade Agreement
On Monday, President Trump and President Moon met at the UN, and
signed a US-Korea Free Trade Agreement
. During the meeting, President Moon also delivered a request by Rocket Man to have another summit with President Trump.
Remembering Trump's & Kim's Singapore Meeting
Remember this video that Trump played for Rocket Man at the end of their talks at the Singapore Summit earlier this year. Everything has meaning.
North Korea Sends Back 2 More Remains of U.S. Soldiers
Just a few days ago,
two of the remains returned by North Korea were identified
. But during this time, all TV and social media pundits were concentrating on fake news. Surprised?
Trump & El-Sisi Meet
Then, without skipping a beat,
Trump enters into a historical meeting with Egyptian President Abdel Fattah el-Sisi
in New York. Did any of the media pundits report on this? Not that we know of.
Trump & Macron Meet
Trump's on a mission to MAGA so hard, after his meeting with Egypt's President, he jumped straight to another
meeting with France's Macron
. Trump said the two men have had "
some very good experiences
" but acknowledges, "
On occasion not so good, but 99 percent very good.
".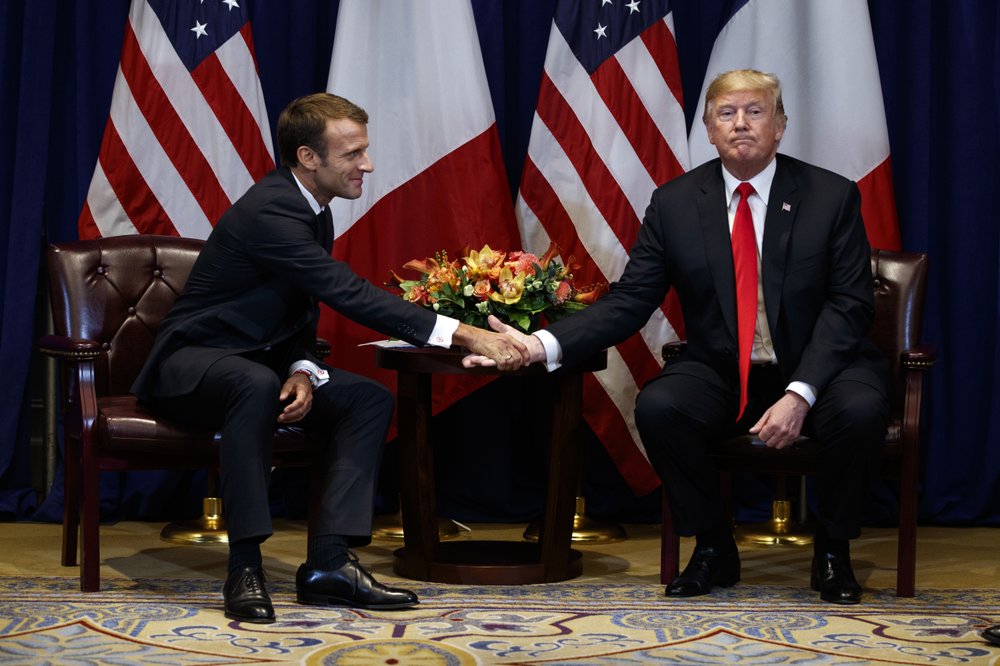 Canada's Princess Trudeau Gets BTFO By Trump
During POTUS's UN trip,
President Trump had a chilly greeting for Canada's Justin Trudeau
. When Trudeau tried reaching out her hand for a handshake with Trump, Trump ignored her completely and didn't even bother to stand up. Meanwhile, Trump's seated neighbor immediately stood up and shook Trudeau's hand. Later on, Mexico's President Nieto came by to shake Trump's hand, and Trump then stood up to shake his hand and give respect in return. Trump is ruthless.
Trump At UN
Among many other things, today, President Trump gave a powerful General Assembly address in front of the UN. while blasting the false "ideology of globalism" to their faces.
While you blinked, President Trump took advantage of his trip to the UN and made incredible advances on trade, Iran, war on terror, drugs, security, and more. Don't sleep.
Leave a comment below and let us know your thoughts. And as always, God bless America and long live the republic. Where we go one, we go all.
⠀⠀⠀⠀⠀⠀⠀⠀
⠀ . ╚⊙ ⊙╝⠀⠀⠀⠀⠀⠀⠀⠀⠀
..╚═(███)═╝⠀⠀⠀⠀⠀⠀⠀⠀⠀
.╚═(███)═╝⠀⠀⠀⠀⠀⠀⠀⠀⠀
╚═(███)═╝⠀⠀⠀⠀⠀⠀⠀⠀⠀
.╚═(███)═╝⠀⠀⠀⠀⠀⠀⠀⠀⠀
..╚═(███)═╝
Help Centipede Nation Stay Online
Stories like these are made possible by contributions from readers like you. If everyone who enjoys our website helps fund it, we can keep our platform alive and expand our coverage further.