Anti-American Colorado mayor banned the Pledge of Allegiance at city meetings, attendees recite it anyway…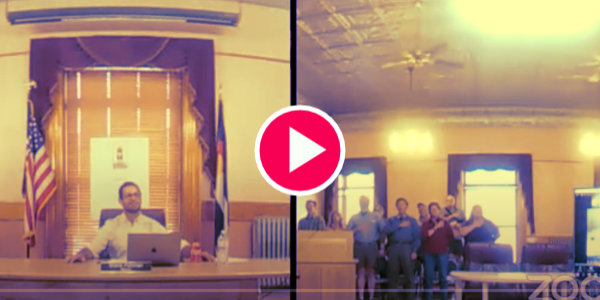 The mayor of Silverton, Colorado, Shane Fuhrman, announced during a trustee meeting that the Pledge of Allegiance would no longer be recited. He was immediately challenged by one of the trustees, Molly Barela, but he shut her down by telling her to find where it is written that he, as mayor, cannot make that decision. During the public comments, a citizen attendee decided to chime in and request to say the Pledge of Allegiance. Even though the mayor tried to stop it the public attendees and some of the board members stood up and recited it anyway.
Watch: (citizens recite the pledge at 05:17)

Stay Up To Date With More News Like This:
Help Centipede Nation Stay Online
Stories like these are made possible by contributions from readers like you. If everyone who enjoys our website helps fund it, we can keep our platform alive and expand our coverage further.