Q: [SPY OP] – They Never Thought She Would Lose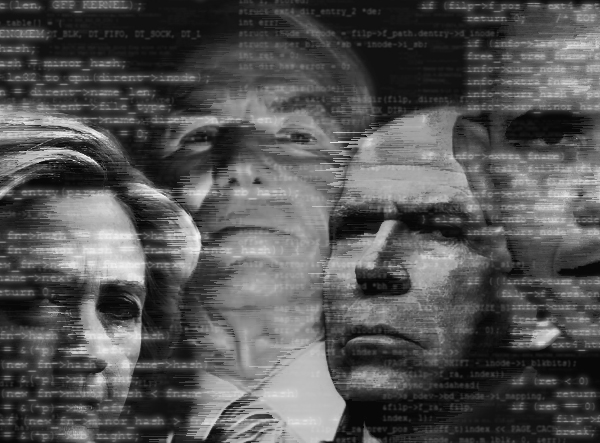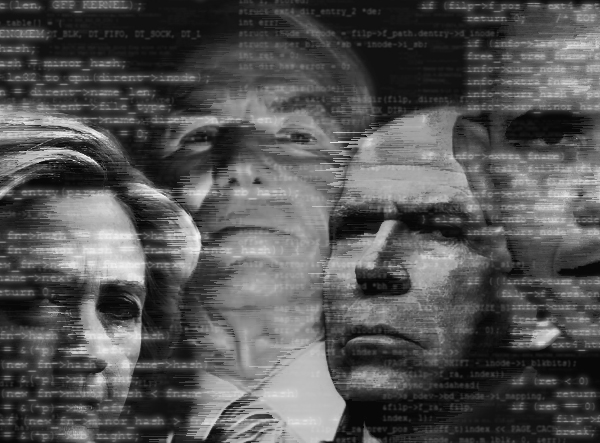 Q !A6yxsPKia. No.126
Aug 9 2018 21:27:00 (EST)

[SPY OP] [WH [Hussein][VJ][DM][JB][RE][[[JK]]][SP][KM]]←—-→[HRC/DNC] [C_A [JB][CLAS1-5]](NSA – play/reveal TT) ^^
[DNI [JC]] ^^
^^^^^ ^^
[DOJ [LL][SY][BO-CS(UK)][DL][PS][DL][JC][MM][RB]]←——–→[BC]*
^^^^^
[FBI [JC][AM][JR][MS][BP][PS][LP][JB][MK][JC][SM][TG][KC]]←————→[[HRC][BC][HA][CM]………][FAKE NEWS] ^^^^
[NO NAME][MEDIA – [JB][JC] LEAKS—→POTUS Daily Brief/FBI] ^^^^
[FUSION GPS](Shell2)←——–(CS)——-→[NO NAME] [PERKINS COIE](Shell2) ^^^^^
[WASH FREE BEACON](Shell1) ^^^^^^
[[HRC][JP][RM]/DNC[DWS]/[JC]]←—–→[UK PM/MI6/SIS[SPY ACTIV]]←—→[CS] *Tarmac (final meeting – no charges/drop = supreme court)
*Go-Between(s) (meetings 1-4)
Hussein (3) NAT SEC ORDERS OFFICIAL (POTUS CAN DECLAS)(Bottom-to-top (see now))(FBI/DOJ to expand fast)
FISA apps FALSE activate domestic spy campaign (UK assist – feed to C_A (cannot operate domestically)(JB)
They NEVER thought she would lose.
Q
A viral Q post has made people wonder what all those letters mean. If you look at it as a whole, it's practically a MAP that is begging us to reconstruct it for the normies. Whether Qanon is legit or not, it doesn't matter. It looks like a fun project to break down. In this post, all the dirty details on the whole spy operation is laid out, albeit messy, we'll play along and restructure it to make it nice and clean.
We present to you the SPY OP MAP, decoded. Below this post you will find an infographic of the MAP. Technically, Q's post is supposed to be read from bottom to top as that is the timeline. Other than that, enjoy.
The Players
The Decode
[SPY OP]
Spy Operation. This whole operation from beginning to end was a spy operation in order to trap Trump and get Hillary elected. But it didn't work, and now everything is about to unravel.
[[HRC][JP][RM]/DNC[DWS]/[JC]]←—–→[UK PM/MI6/SIS[SPY ACTIV]]←—→[CS]
Hillary Clinton, John Podesta, Robbie Mook, along with Debbie Wasserman-Schultz with the DNC, and James Comey, all coordinated with the UK's Prime Minister(s) (David Cameron & Theresa May), which used their intelligence agencies to conduct spying operations on Trump – since they couldn't do it domestically. The information that was collected by the UK's intelligence agencies was shared with Christopher Steele to create the "Dossier".
[FUSION GPS](Shell2)←——–(CS)——-→[NO NAME] [PERKINS COIE](Shell2)
[WASH FREE BEACON](Shell1)
Washington Free Beacon are the original funders of the opposition research on Trump. They are the ones that originally hired Fusion GPS to take on this task. Once Trump won the Republican nomination, Washington Free Beacon dropped out and Perkins Coie took over. Perkins Coie is the law firm (Shell 2) that continued the funding of Fusion GPS (Shell 2) to do the opposition research. Fusion then used those funds to hire Christopher Steele to "create" the fake Dossier. After the Dossier was created by Christopher Steele, he gave the contents back to Fusion GPS, and also fed it to McCain as well.
Did You Know?
Washington Free Beacon's founder, Michael Goldfarb, was McCain's deputy communications director during the 2008 presidential election.

[NO NAME][MEDIA – [JB][JC] LEAKS—→POTUS Daily Brief/FBI]
McCain fed the media, John Brennan, and James Clapper, the contents of the Dossier. While John Brennan and James Clapper "leaked" the contents of the Dossier and information from the spy operation to POTUS's (Hussein) daily briefs to keep him updated on the operation.
[FBI [JC][AM][JR][MS][BP][PS][LP][JB][MK][JC][SM][TG][KC]]←————→[[HRC][BC][HA][CM]………][FAKE NEWS]
The FBI's black-hats all coordinated with Hillary Clinton, Bill Clinton, Huma Abedin, and Cheryl Mills, who then packaged a narrative for the MSM to produce Fake News. The players from the FBI were James Comey, Andrew McCabe, Jim Rybicki, Michael Steinbach, Bill Priestap, Peter Strzok, Lisa Page, James Baker, Mike Kortan, Josh Campbell, Sally Moyer, Tashina Gauhar, and Kevin Clinesmith.
[DOJ [LL][SY][BO-CS(UK)][DL][PS][DL][JC][MM][RB]]←——–→[BC]*
The tarmac meeting was to offer Loretta Lynch a Supreme Court seat in exchange for insuring no charges would be put on Hillary. The players from Dept. of Justice all coordinated with Bill Clinton to make sure everyone was on board with the deal made on the tarmac. The DOJ players were Loretta Lynch, Sally Yates, Bruce Ohr in conjunction with Christopher Steele, David Laufman, Peter Strzok, David Lawrence, John Carlin, Mary McCord, and Rachel Brand.
[DNI [JC]]
During this time, James Clapper was Director of National Intelligence receiving info from the black-hats at the DOJ while acting as a road-block and overseeing the process.
[C_A [JB][CLAS1-5]](NSA – play/reveal TT)
There are 5 items that have been Classified under John Brennan's watch during his tenure at the C_A, which the NSA has direct knowledge of; Think tarmac tape recordings. When played back, it reveals that John Brennan and the CIA had Antonin Scalia murdered. Please see Q Post #1162.
[WH [Hussein][VJ][DM][JB][RE][[[JK]]][SP][KM]]←—-→[HRC/DNC]
Hillary and the DNC were conspiring with Hussein's White House Administration to guarantee Hillary the election. There are emails that prove this (View Q Post #1223 & #1504). They never thought she would lose. Those specifically in the White House included Hussein, Valerie Jarrett, Denis McDonough, Joe Biden, Ross Edelman, John Kerry, Samantha Power, and Kelly Magsamen.
WikiLeaks – Cheryl Mills email to Podesta:
"We need to clean this up — he has emails from her — they do not say state.gov."
*Tarmac (final meeting – no charges/drop = supreme court)
*Go-Between(s) (meetings 1-4)
Hussein (3) NAT SEC ORDERS OFFICIAL (POTUS CAN DECLAS)(Bottom-to-top (see now))(FBI/DOJ to expand fast)
FISA apps FALSE activate domestic spy campaign (UK assist – feed to C_A (cannot operate domestically)(JB)
They NEVER thought she would lose.
Obama used 3 official National Security Orders to spy on Trump, which Trump can now declassify. The chain of events that leads to Hussein, will start from bottom to top (see map below). Officials at the FBI and DOJ are moving fast to help uncover this spy operation. If you remember, this is why back in May, Q said "Why must the DOJ & FBI be cleaned first?" The FISA application was approved using a fake "dossier" to justify a warrant to spy on Trump. The United Kingdom – being part of the FVEY network – assisted John Brennan and the CIA by feeding them information about Trump since the CIA cannot operate domestically. Some would call this an act of war by a foreign nation. What do you think?
Let's take a look back to Q post #1470
Q !CbboFOtcZs ID: d949d7 No.1715080
Jun 12 2018 12:36:02 (EST)

When the info is released [RR] no more.
When the info is released no more Russia investigation.
It will factually conclude the corrupt nature by which the entire false narrative was created all to 1) prevent the election of POTUS 2) delay/shelter/mask/hide all illegal activities by Hussein/others during past 8 years.
DOJ/FBI cleanse vital as primary.
Huber coming.
These people HATE America.
Q
They believed Hillary would win the election and none of their corruption would have been exposed. They were wrong. NOW COMES THE PAIN!!!
Download The Map
You can click below to open the image in a new tab, or right-click and "save image".

Help Centipede Nation Stay Online
Stories like these are made possible by contributions from readers like you. If everyone who enjoys our website helps fund it, we can keep our platform alive and expand our coverage further.